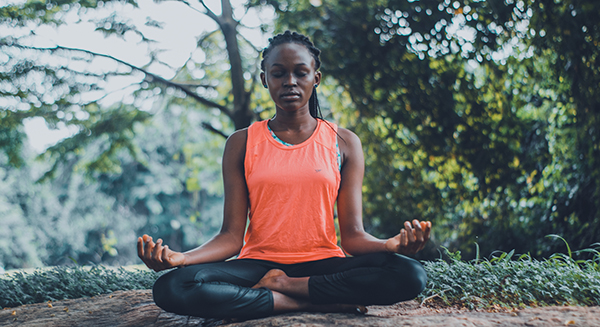 One thing is for sure during these crazy times, we are doing our very best to keep our health at an optimum level. Whether it's being more cautious about what we are consuming or altering our workouts to get in some exercise, maintaining our bodies is a top priority.
By now you've probably perfected your at home workout with minimal gym equipment. We're here to offer another form of exercise for both your mind and body that may prove to be super helpful during the pandemic. Yoga is a fantastic way to get your body moving, practice new movements, and clear your mind. Pair that with some meditation and you're giving yourself the ability to reduce some stress and alleviate anxiety.
Not convinced yet? Here are some other benefits of practicing yoga and meditation:
Increases flexibility and balance
Can decrease stress
Helps relieve anxiety
Focuses on breathing
May reduce inflammation
May help protect you from injury
Can help fight depression
Could reduce chronic pain
Helps improve sleep
Allows your body to rest and repair from heavy training
With so many unknowns in the world today, this is a great way to exercise control in your immediate life.
Sources: Osteopathic.org, Healthline.com, Mayoclinic.org, Pexels.com