TheFitExpo Anaheim 2018 Group Training Zone Stage
You can view or download the GTZ schedule click HERE for PDF.
Saturday Only
Presenters and Workout Sessions, Demos & Challenges:
10:00 am (Saturday only) | BANG! Power Dance™ with Amanda Strand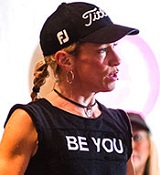 BANG! Power Dance™ is an urban-inspired mixed-fitness group exercise class using specially-designed weighted gloves. A fusion of boxing, aerobics, intervals, hip hop, world dance, and body-weight training – this program will take your workout to a whole new level. More info coming soon!
11:00 am (Saturday only) | Total Body Bootcamp – @GetFitWithGiddy with Gideon Akande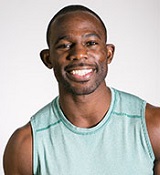 Prepare to sweat like you've never sweat before! Join fitness expert Gideon Akande, the Men's Health Next Top Trainer and RIPTENSITY™ training program creator, for a fast-paced workout designed to light your fitness fire! This experience will introduce you to creative movement patterns while experiencing forward thinking training protocols. Gideon's elite training style, exhilarating enthusiasm, and robust exercise catalogue will be sure to revive your inner athlete and leaving you gasping…for more! All ages and fitness levels are welcome.
11:30 am (Saturday only) | Xtreme Fitness with Phil Weeden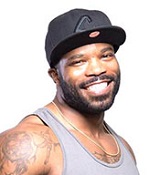 Check out this fun workout set to old and new school hip hop that makes you want to get up and move. Xtreme Hip Hop is a high energy, high calorie burning class using the aerobic step board for an additional impact. Workout will include lots of cardio and just the right amount of hip hop to qualify it as "xtreme."
12:00 pm (Saturday only) | Zumba Dance Party with Eliza Stone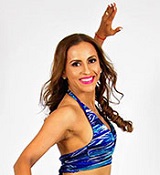 Are you ready to party yourself into shape? Forget the workout, just lose yourself in the music and find yourself in shape at the original dance-fitness party. Zumba® classes feature exotic rhythms set to high-energy Latin and International beats. Before you know it, you'll be getting fit and your energy levels will be soaring! It's easy to do, effective and totally exhilarating.
12:30 pm (Saturday only) | Ultimate Athlete Bootcamp with D'Juan Woods & Michael Myers
​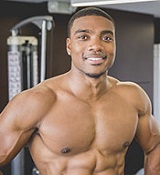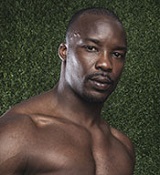 Here is your chance to experience the most electrifying bootcamp in the country! Unleash your inner athlete with this high intensity workout lead by Nike master trainer D'Juan Woods and Celebrity trainer Michael Myers. Ultimate athlete bootcamp will be 1 hour in length using functional strength and conditioning exercises. All skill levels are encouraged to participate. Beginners, weekend warriors even professional athletes can get a kick ass workout while improving their overall athleticism. Come join us for a fun and exciting experience!
1:00 pm (Saturday only) | Spartan Training with Tamra & Eddie Judge & Wes Okerson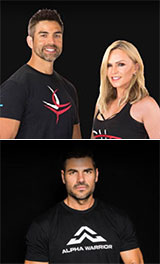 The CUT Fitness Way with Eddie & Tamra Judge
Calling all competitors (novice or experienced). Want to train and compete like a Spartan? Join CUTFIT Spartan and your coach Eddie Judge before the event or at the Group Training Zone for a Spartan Training Workout. If you make the CUT you may be invited back to compete with Eddie and his team in the Spartan Dash on Sunday at 1:00 pm.
1:45 pm (Saturday only) | Spartan Drills with Wes Okerson
More info coming soon!
3:00 pm (Saturday only) | Levelz with Corey Calliet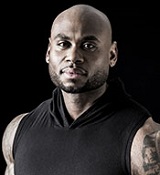 There are LEVELZ to reaching your goals. Corey will guide participants through an exclusive fitness and lifestyle experience with a body-burning workout and motivational cool-down to align you with your best self — The Calliet Way! Participants can expect to leave equipped with a kickstart to Corey's methods for success and the LEVELZ lifestyle. With over 10 years of experience in sculpting and transforming physiques, Corey formulates and implements techniques catered to the specific goals and needs of each of his clients.
4:30 pm (Saturday only) | GROOV3 with Ben Allen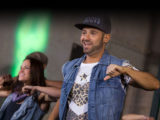 Dance, Sweat, and Live with Benjamin Allen, creator of GROOV3, America's Coolest All-Levels Dance Workout in this 1-hour, high-octane, DJ-fueled celebration. The mission of GROOV3 is to inspire change and build a global community through the power of dance. Elevate your dance game as Ben works you though an entire routine in bite size chunks while the DJ keeps the hits playing. All levels are welcome as we encourage participants to "Dance the ISH out if it" connecting the movement to music while getting a great workout in the process . . . DANCE SWEAT LIVE!
5:00 pm (Saturday Only) | WOW the Crowd Dance Fitness Instructor Challenge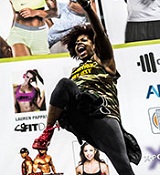 Are you a dance fitness instructor with a dynamic personality, entertaining skills, and fierce originality that can Wow The Crowd? Want to win a huge cash prize and the chance to show out on stage at TheFitExpo? Now's your chance to join our search for the best instructors on the scene! From Latin to Urban Hip Hop, Dancehall to Jazzercise, the search is on to find the most dynamic, entertaining and fierce fitness instructor. GROOV3 is on a mission to expose the most talented dance fitness instructors on the scene by giving them an opportunity to shine in front of a live audience. Each instructor will have 5 minutes to WOW THE CROWD with their charisma, personality, and talent by leading the crowd in their favorite style. In the end, the crowd will vote on who they believe is the "Best in the Business" and 1 winner will be crowned.
Register Online