TheFitExpo Anaheim 2018 Group Training Zone Stage
You can view or download the GTZ schedule click HERE for PDF.
Sunday Only
Presenters and Workout Sessions, Demos & Challenges:
10:00 am (Sunday only) | The Ultimate Dance Fitness Workout with The Brutez – Rucky "ruKus" McKinley and Andrew "Dance Fever" Jones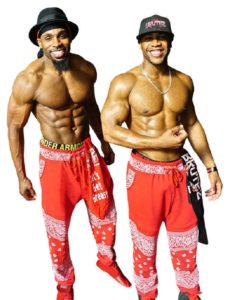 Join Rucky "ruKus" McKinley and Andrew "Dance Fever" Jones, also known as The Brutez™. This dynamic duo comes completely equipped to rock your world, with backgrounds in all styles of dance, and featuring specialties in street styles hip hop. Put your fitness to the test with The Brutez Ultimate Dance Fitness workout. Come flex your muscles and strut your stuff. SWEAT till you drop with The Brutez!
11:00 am (Sunday only) | The Sweat-sperience – @GetFitWithGiddy with Gideon Akande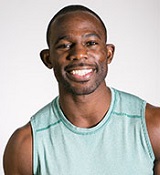 Get ready for the total body experience you've been waiting for! Join fitness expert Gideon Akande, the Men's Health Next Top Trainer and RIPTENSITY™ training program creator, for a fun and invigorating bootcamp appropriate for all ages and fitness levels. Challenge yourself in a safe and supportive environment, learn new techniques, and take home great exercise ideas. Gideon's expert training skill, creative exercises, and contagious energy will leave you feeling exhilarated and inspired.
11:30 am (Sunday only) | BODY BLAST Bodyweight Bootcamp with Lita Lewis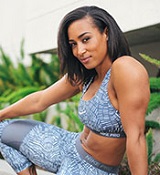 Let Lita introduce you to BODY BLAST! A training program that requires NO GYM at all. All you need is a small space and a dedicated attitude! Lita will take you through a few of the foundational patterns and movement techniques you to bring home to your own Home workouts. In addition to her accomplishments on the stage, in the gym, and on the web, Lewis is also an incredible public speaker and motivational life coach. She can often be seen on the lecture circuit as a guest speaker.
12:00 pm (Sunday only) | Strong by Zumba with Abraham Hernandez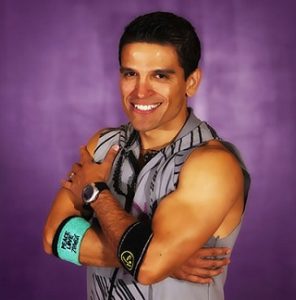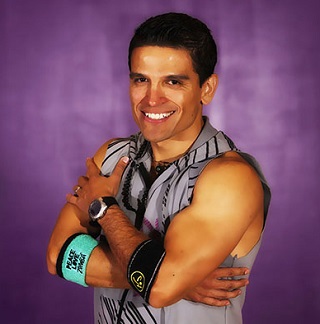 STRONG by Zumba is a High Intensity Interval Training class using more traditional fitness moves for a more athletic, conditioning-style workout. You use your own body weight as resistance to achieve muscle definition. … STRONG by Zumba™ is also characterized by a unique system of progression. Join the​ top nationally and internationally recognized STRONG by Zumba® Master Trainers ​​for the ultimate Master Class experience where every squat, every lunge, and every burpee has a beat, pushing You to work harder! Also be part of our Challenge! WINNERS RECEIVE PRIZES!
Register Online
12:30 pm (Sunday only) | IMMABEAST Dance Workout with Will Adams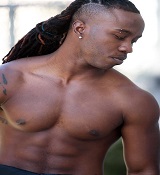 More info coming soon!

1:00 pm (Sunday only) | Spartan Strong: Spartan in the Studio with Johanna Littlejohn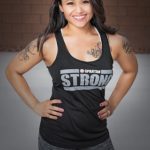 Applying the spirit and principles the Spartan Race was founded on, this 60-minute class focuses on cardio and muscular endurance to sustain energy, partner drills for friendly competition, and all-out cardio effort to train your body and mind. Spartan Strong challenges the body and mind, helping individuals conquer life's everyday challenges. This variable intensity experience will push you and unleash your inner Spartan by increasing strength, endurance and mobility through a combination of bodyweight moves, dynamic stretching and cardio-focused drills.
3:00 pm (Sunday only) | Xtreme Fitness with Phil Weeden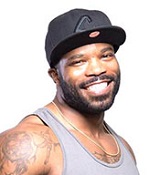 Check out this fun workout set to old and new school hip hop that makes you want to get up and move. Workout will include lots of cardio and just the right amount of hip hop to qualify it as "xtreme". Phil Weeden is a certified personal trainer, former bodybuilder and fitness enthusiast. He originally got into fitness to transform his own body and soon discovered a passion for helping others reach their health and wellness goals. He is the owner of Naturally Gifted Fitness Center located in Cleveland Heights, OH and the creator and founder of the smash hit cardio step class Xtreme Hip Hop with Phil.
4:30 pm (Sunday only) | Workout & Win Giveaway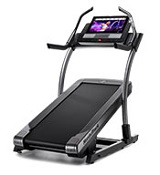 NordicTrack X22i