LA Hoopbus
Saturday, May 21
• Open play / pickup
• Challenges for merch and prizes, 3pt contest, beat team Hoopbus, and much more!
Sunday, May 22
• A registered 3×3 tournament Fiba style for $1,000 featuring players including Anthony Hamilton, Chris Staples, TrainwithQuan and more much more!
• Dunk contest ( if time permits)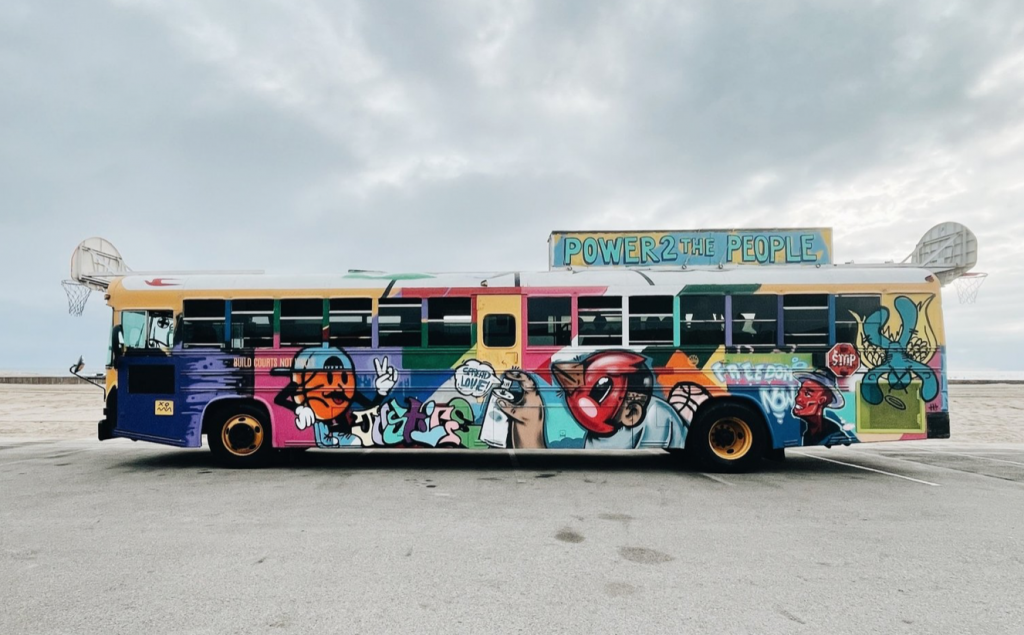 The Hoopbus LA began on the beach by the founders of Veniceball, at the courts many know as Hoopers Paradise, the home of west coast street ball.
People visit from across the country and ask how can we bring this environment to their city or town. So near the end of 2019 we bought a 40ft yellow school bus, put some hoops on it with the goal of taking it across the country!
Months later the basketball world was shocked by Kobe's passing, and we decided to collage the roof of the interior as a memorial to Kobe, which you can still see throughout the bus.
More info:
https://veniceball.com/
https://www.hoopbus.com/