MaxReps 4 Ca$h Los Angeles 2023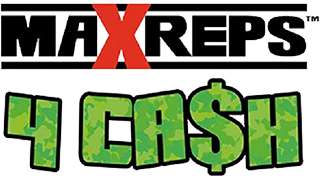 Put all your hard work in the gym to the test in the MAXREPS 4 CA$H attendee contests held during TheFitExpo Los Angeles. There is no rule preventing the same person from winning all 4 contests: so start training NOW!
The name says it all, whoever completes the most judge approved reps wins $200 in cold hard CA$H!
Powered by Gains App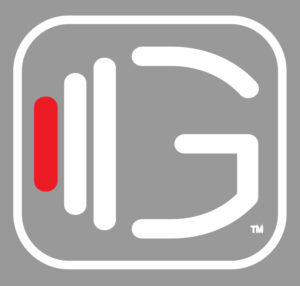 Open to all male attendees, there are four different events you can compete in during the weekend. 1st place earns $200, 2nd place earns $100, and 3rd place earns $50. In the event of a tie for 1st place, the competitor to have gone last can determine if they want to split the $200 with the other person, or compete in a tie breaker round. If the tie occurs for the overall title, the names of each event will be put into a box with the host blindly selecting one event for the two to go head to head in a winner takes all final round! Ties for 2nd and 3rd place are broken up in favor of competitor with less number of deducted reps (incentivizing stricter form), or they can agree to split the money.
We also have 1 women's MAXREPS competition featuring push ups. Same rules and the same cash prizes as the men.
In recognition of the many fine athletes that have helped turn this into one of our most popular events at the Expo, we will be crowning an overall male MAXREPS 4 Ca$h champion. In order to compete for the overall title, the male athlete must participate in all four events (bicep curls, dips, pull ups and push ups) held throughout the weekend. The athlete with the most cumulative reps from all four events will be crowned Champion and awarded $100 in cash.
Rules:
PRE-REGISTER to save your spot!
Note: We will only allow on-site signups if space is still available.
Competitors will only be allowed to compete ONE TIME per each event.
No Coaches will be allowed in or around competitors. All Spectators must be sitting or standing in audience area.
Competitors must purchase an admission ticket to TheFitExpo. (BUY TICKETS)
These events are not open to professional athletes, NPC athletes or those exhibiting at TheFitExpo.
ALL JUDGES COUNTS & DECISIONS ARE FINAL! ANYONE THAT CHALLENGES JUDGES DECISIONS WILL BE SUBJECT TO AN AUTOMATIC DISQUALIFICATION.
Simply click "PRE-REGISTER" and you will receive an email confirming the event(s) in which you wish to participate in.
Schedule of Events
SATURDAY, January 14 
Men's Dips 11:00 am – 11:45 am
Men's Bicep Curls 12:00 pm – 12:45 pm
Strength Project Bodyweight Performance 12:45 pm – 1:00 pm
Babes & Bicepts Competition by FitTV 1:00 pm – 1:45 pm
Strength Project Bodyweight Performance 1:45 pm – 2:00 pm
Men's Pull Ups 2:00 pm – 2:45 pm
Men, Women & Kids Push Ups 3:45 pm – 4:45 pm
Los Angeles 2022 Winners and other results
LEARN MORE