WOW the Crowd at TheFitExpo
Saturday at the Group Training Zone Stage
Is dance or dance fitness your go to for cardio? If so, you are going to want to be a part of our Wow the Crowd experience at TheFitExpo with our Fit Pro Contest on Saturday and $500 in cash and prizes being given away!
SATURDAY FIT PRO DANCE FITNESS CONTEST
3:45 to 5:00 Group Training Zone Stage
The competitors have been chosen and the stage is set for the Wow the Crowd Competition featuring Southern California's most dynamic dance fitness instructors.  TheFitExpo partnered with GROOV3 to search for the best and we've got them on stage in the Group Training Zone.  Come be a part of history as these competitors Wow you with their 3-5 min Dance Fitness Routine.  It all starts at 3:45 p.m. on Saturday with a GROOV3 workout featuring emcee Mychele Sims.  The workout continues as the competition begins at 4:00 p.m. with seven contestants.  With the workout complete it's time to VOTE!  Reflect on who your favorite instructor was and cast your vote.  Stick around for the Cooldown featuring Wow the Crowd winner from Chicago while we count the votes.  We can't wait to announce the Wow the Crowd Winner as well as the cash and prizes for all who participated.  It's going to be a fierce competition and you've got to get in on the FUN!
MORE DANCE IN THE HOUSE WITH DJ SAYSO & DANCE FEVER 3D
Dance, sweat and have fun at TheFitExpo all weekend as we bring you more dance than ever before. ​At our LA event, the GTZ will feature Country Fusion with Elizabeth Mooney, a Workout with Kymberlee Raya from Fly Girl Dance and Fitness during the Celebrity and Influencer Bootcamp AND a special dance fitness finale with DJ SaySo & Dance Fever 3D ​at 4pm on Sunday.
​If you are Northern California-based, check back frequently as the details for the dance initiative in San Jose will be released, soon!
Workout & Win with Us at the GTZ Stage. Bring a Friend!
2022 Contestants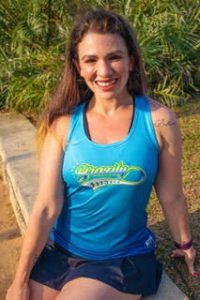 Mariana Santos
Brazily Fitness
@brazilyfitness
Brazily Fitness shares the magic of the Brazilian vibe and energy through fitness and coaching programs to add more joy, confidence and happiness to the lives of its instructors and participants. We believe that sexy comes in all shapes and sizes and that by living the BRAZILY way of life, everyone can live a life they truly love! We also believe that Fitness Professionals should have all the tools and support needed to create the impact they've always wanted and make the income they deserve, while having FUN!
We are currently looking for Brand Ambassadors and Trainers who are ready to take their careers to the next level, help more people and make more money through unique income streams to join us on our mission to a happier, healthier planet.
Come check us out and find out why the BRAZILY vibe is what you've been waiting for!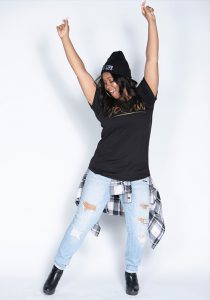 Brandi Taylor-Herbert
GROOV3
Brandi Taylor was born and raised in Southern Cali, and began dancing when she was a little girl. She is very versatile in many styles of dance: Hip Hop, Jazz, Lyrical, Modern, Tap, African and Ballet.  She was cheer and song leader captain at her high school, and was given the opportunity to choreograph many dances for her team.   Brandi has trained at Paul Kennedy Dance Studio, El Camino College, and with other various teachers and choreographers.  While currently pursuing her career as a professional dancer, she is currently a GROOV3 Master Trainer and Instructor, Hip-Hop Dance Teacher and Co-Director of 2wisted Elegance L.A. and Tantrum Dance Team. Brandi has also ventured out by dancing background for various artists, and showing her creative side by artistically directing shows. While dancing she also wishes to become a role model and hopes to break the norm about how dancers should look…"We all come in many shapes and sizes, but we all love to do one thing…and that's DANCE!!!"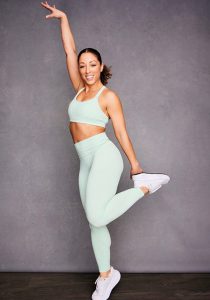 Brooke Ivory
Dance Body
@brooke_dancebody
Brooke Ivory is an Entertainer, Choreographer, Instructor and DanceBody® Trainer originally from Denver, Colorado. Gracing performance stages since the age of three, Brooke is formally trained in Ballet, Jazz, Tap, Hip-Hop, and Lyrical; and studied African, Flamenco and Modern dance styles. She has choreographed and performed for national performers, coached competitive high school Poms teams and judged dance competitions. Brooke performed the lead role in I Came To Make Noise; a hip-hop, feminist production and the Winner of the 2018 Hollywood Fringe Festival, 'Producers Encore award.' She has been featured in beauty and skin care campaigns and is an Alumni of Colorado State University where she holds a BA in Apparel and Merchandising. In 2019, Brooke found the perfect workout that connected her love for both dance and fitness and became a DanceBody® Trainer. DanceBody® is a workout that strengthens the body and mind, whose mission is to provide a fun and effective workout by infusing functional training with the playfulness of dance. Moving bodies in new ways through dance-inspired fitness. Brooke also holds adult Jazz choreography classes and Hip Hop classes for students in South LA. She loves sharing her passion for dance with others and seeing their strength and confidence shine. You can expect her classes to be energetic, sassy and powerfully motivating. Connect with Brooke for weekly classes, events and private sessions.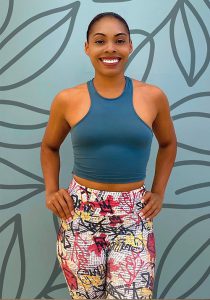 Kierstan Hernandez
Reppin self
@itskierstan
Introducing Kierstan Hernández. Before moving to Los Angeles, Kierstan  taught youth dance classes for a few local studios in Katy & Sugar Land, Texas. As well as group fitness for 24 hour fitness and the YMCA. Like many before, Kierstan had a want to "Go west young lady."  So she did! The wide eye dreamer moved her passion for education and wellness to the west coast. Currently you can find Kierstan teaching at many different local health clubs around Southern California. Kierstan's classes are geared for all ages and all levels. She believes we all deserve a life filled with happiness and good health. To stay connected with Kierstan follow her on all media platforms @itskierstan.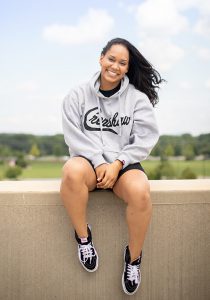 Tier Elera
Tier Time Fitness (self brand)
@tiertimefitness
Tier Elera, is a South Central, Los Angeles native that has loved dance from the young age of two. Her dance background includes training in ballet, jazz and hip hop. During her college years in Nashville, TN, Tier developed her own fitness brand, TIERTIME Fitness. Over the years she has held the title as Best Group Fitness Instructor, Favorite Place to Exercise, Favorite Weight Loss Center and Favorite Fitness Center in the Middle TN area. With her signature phrase, "We Pickin' Up!", she encourages her class participants to leave their shame, judgments and limits at the door.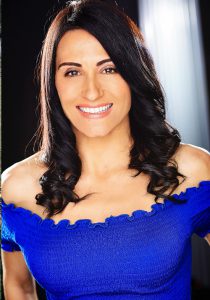 Alessia Bonacci 
Dance For Your Life (self brand)
@alessia.bonacci
From a very young age Alessia studied and performed dance, acting, singing in Rome, New York and London. Her career started in Musical Theatre with "Jesus Christ Superstar" the Italian tour and then the European tour with the Times Square Productions, directed by Baayork Lee. From there Alessia was a Lead dancer in Saturday Night Fever and Copacabana the musical in Germany and all over Europe. Then she landed a part in the London's West End Bollywood musical "Bombay Dreams" produced by Andrew Lloyd Webber. She was also chosen to perform on Broadway for the opening of that show at the St. James Theatre. In London she performed at The English National Opera, the National Film Theatre, and Queens Elizabeth Hall, the Royal Opera House and internationally she performed in India, Dubai, Sri Lanka, Scandinavia and many other countries. Outside her theatre career Alessia performed as a dancer forKylie Minogue, Kanye West, Emma Bunton (from Spice Girls) in "Top of the Pops," "The Brit Awards," "CD UK," and "Pop World." She also choreographed for Kylie Minogue and for various theatre shows and music videos. Alessia also trained as an actress in London and Los Angeles and appeared in various TV commercials and was a Lead actress in many Feature films and short films. Alessia has been teaching dance classes and workshops for many years in major studios in London and in LA . She has been teaching many types of dance classes but mainly a mix of Latin style class and Bollywood dance classes.
She has always been very passionate about making a difference in people's lives, so she created her own brand called "Dance for your Life".
With Dance for your Life, Alessia empowers and lifts people's spirits through dance ! She helps them find their confidence, happiness, freedom, passion, strength, excitement through many dance styles. It's very high energy, very inspirational and transformational!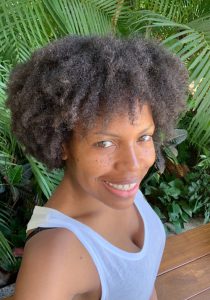 Catrice Bostic 
self@catdancin77
Born and raised in Los Angeles, California at an early age had a passion for Dance. She loves Modern, Hip Hop and Sexy Dance. She graduated from UCLA's Dance Department and later founded her dance studio Creating Art Through Dance in South Los Angeles in 2007. She currently teaches Dance and Choreography at her studio to children and adults. When not dancing, she's a mom of three, wife,  and works as a School Counselor. Catrice is happy to be participating with these Dance Fitness Instructors!