TheFitExpo San Diego 2018
Group Training Zone Stage
You can view or download the GTZ schedule click HERE for PDF.
Saturday & Sunday
Presenters and Workout Sessions, Demos & Challenges:
11:30 am | EB30X Expressway Workout with Eric Bassett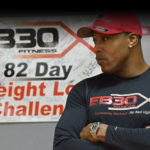 EB30X is an expressway workout and fitness studio designed to sculpt your body and burn 500+ calories in half the time it takes in the gym. The secret is a hybrid push up and mountain climber that you have to challenge yourself to try. Eric and his team break it down so you will definitely surprise yourself with your strength and ability.
1:45 pm | Tae Bo® with Billy Blanks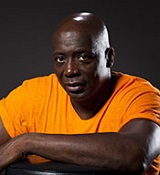 Get ready to join the master move maker himself, Billy Blanks. Tae Bo® Fitness is the original, groundbreaking workout that is over twenty years strong! Tae Bo® trademark workouts are known to enhance strength, speed, balance, and mental awareness, by combining aspects of Boxing, Martial Arts, and dance with adrenaline racing musical beats, creating an unparalleled total body workout for any fitness level.
2:30 pm | Levelz with Corey Calliet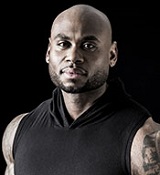 There are LEVELZ to reaching your goals. Corey will guide participants through an exclusive fitness and lifestyle experience with a body-burning workout and motivational cool-down to align you with your best self — The Calliet Way! Participants can expect to leave equipped with a kickstart to Corey's methods for success and the LEVELZ lifestyle. With over 10 years of experience in sculpting and transforming physiques, Corey formulates and implements techniques catered to the specific goals and needs of each of his clients.
3:00 pm | Ultimate Athlete Bootcamp with D'Juan Woods & Michael Myers
​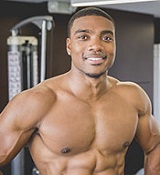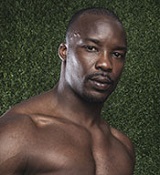 Here is your chance to experience the most electrifying bootcamp in the country! Unleash your inner athlete with this high intensity workout lead by Nike master trainer D'Juan Woods and Celebrity trainer Michael Myers. Ultimate athlete bootcamp will be 1 hour in length using functional strength and conditioning exercises. All skill levels are encouraged to participate. Beginners, weekend warriors even professional athletes can get a kick ass workout while improving their overall athleticism. Come join us for a fun and exciting experience!
3:30 pm | Xtreme Fitness with Phil Weeden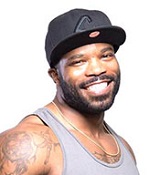 Check out this fun workout set to old and new school hip hop that makes you want to get up and move. Xtreme Hip Hop is a high energy, high calorie burning class using the aerobic step board for an additional impact. Workout will include lots of cardio and just the right amount of hip hop to qualify it as "xtreme."
SAT 4:30 pm & SUN 4:00 pm | GROOV3 with Ben Allen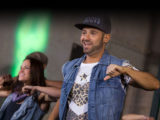 Dance, Sweat, and Live with Benjamin Allen, creator of GROOV3, America's Coolest All-Levels Dance Workout in this 1-hour, high-octane, DJ-fueled celebration. The mission of GROOV3 is to inspire change and build a global community through the power of dance. Elevate your dance game as Ben works you though an entire routine in bite size chunks while the DJ keeps the hits playing. All levels are welcome as we encourage participants to "Dance the ISH out if it" connecting the movement to music while getting a great workout in the process . . . DANCE SWEAT LIVE!