TheFitExpo San Jose 2018 Group Training Zone Stage
You can view or download the GTZ schedule click HERE for PDF.
Sunday Only
Presenters and Workout Sessions, Demos & Challenges:
10:00 am (Sunday only) | Dance Kickoff:
​U-Jam & GROOV3 with Rene Huerta & Ben Allen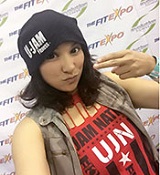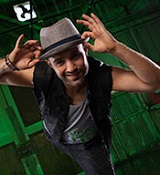 11:00 am (Sunday only) | The Sweat-sperience – @GetFitWithGiddy with Gideon Akande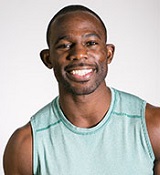 Get ready for the total body experience you've been waiting for! Join fitness expert Gideon Akande, the Men's Health Next Top Trainer and RIPTENSITY™ training program creator, for a fun and invigorating bootcamp appropriate for all ages and fitness levels. Challenge yourself in a safe and supportive environment, learn new techniques, and take home great exercise ideas. Gideon's expert training skill, creative exercises, and contagious energy will leave you feeling exhilarated and inspired.
12:00 pm (Sunday only) | Strong by Zumba with Cheryl Wu Hall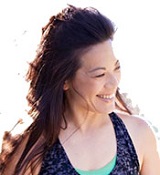 STRONG by Zumba is a High Intensity Interval Training class using more traditional fitness moves for a more athletic, conditioning-style workout. You use your own body weight as resistance to achieve muscle definition. … STRONG by Zumba™ is also characterized by a unique system of progression. Join the​ top nationally and internationally recognized STRONG by Zumba® Master Trainers ​​ for the ultimate Master Class experience where every squat, every lunge, and every burpee has a beat, pushing You to work harder! Also be part of our Challenge! WINNERS RECEIVE PRIZES! Register Online
1:00 pm (Sunday only) | Spartan Strong: Spartan in the Studio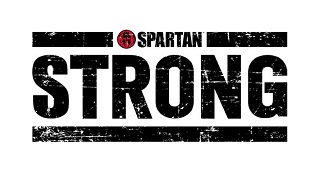 Applying the spirit and principles the Spartan Race was founded on, this 60-minute class focuses on cardio and muscular endurance to sustain energy, partner drills for friendly competition, and all-out cardio effort to train your body and mind.
4:00 pm (Sunday only) | Go Muscles – Not "show muscles" with D'Jaun Woods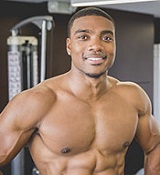 You got muscles? We have them, too! But if you want to keep those muscles and stay injury free you have to fire those muscles up and use them in all planes of muscles. Former professional NFL player, D'Juan Woods, shows you how to get your muscles moving in this 30 minute workout with a purpose. Quick cardio, explosive power, and body weight drills puts your muscles to the test and THEN you can show them off!
4:30 pm (Sunday only) | Workout & Win Giveaway
NordicTrack X22i