Zumba Trainings


Zumba Workshop Time and Description
Saturday, July 27, 2019
9:00 AM – 6:00 PM Zumba® Basic 1 Training with Cheryl Wu-Hall
Registration: 8:00 AM – 9:00 AM
$225 Registration Fee (Use PROMO CODE: THEFITEXPO25 to receive a $25 discount)
Reserve Online
This training is the first step to becoming a Zumba® Instructor, and it teaches you the foundation and formula to teach Zumba® classes!
What to Expect
Learn how to teach the basic steps to the four Zumba® core rhythms: Merengue, Salsa, Cumbia, and Reggaeton.
Using the Zumba® formula, learn how to identify different parts of a song and apply the basic steps to build an effective Zumba class.
Practice live with a Zumba Education Specialist to gain confidence to teach sooner.
Receive your license to begin teaching Zumba® classes immediately.
Get access to even more tools to help you start teaching faster and changing lives sooner.
Get the opportunity to receive monthly choreo and music + ongoing support.
Included with Session
Electronic Instructor Manual
Certificate of Completion
Fitness Certification Credits (varies by country)
Online Videos to Review Basic Steps
ACE CEC's
AFAA CEU's
---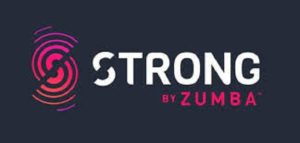 Strong by Zumba Workshop Time and Description
Sunday, July 28, 2019
9:00 AM – 6:00 PM STRONG by Zumba® Training with Cheryl Wu Hall
Registration: 8:00 AM – 9:00 AM
$​250 Registration Fee (Use PROMO CODE: FITEXPO25 to receive a $25 discount)
Reserve Online
STRONG revolutionizes Zumba® workouts as you know them, melding upbeat rhythms with powerful cardio and strength-conditioning moves to fire your fitness potential. Think progressive resistance and overload, plyometrics, core, and functional training using only your own body weight, all rolled into one dynamic, results-driven class guaranteed to challenge your entire body.
Relying on proven HIIT methods, but with a Zumba twist, we call our program HITTZ—High Intensity Tempo Training—Zumba style! The strength of the beat challenges you to find power, strength, speed, stamina, and mobility. Optimize your workout and make every minute count as you push beyond your limits. Join the party and get fit. Sponsored by ZUMBA® FITNESS.
This course includes:
Electronic Instructor Training Manual
Training Recap Video – delivered digitally
STRONG by Zumba™ My First Class™ – 60 minutes of music and moves, delivered digitally
E-learning course with the foundational fitness moves and science behind the program
Certificate of Completion
BONUS – ongoing music and moves on ZIN NOW
Fitness Certification Credits for Intructor Trainings – varies by country
Fitness Certification Credits for E-Learning – varies by country
ACE CEC's: E- Learning and AFAA CEU's: E- Learning
*** IF POSSIBLE, PLEASE BRING YOUR OWN MAT ***
---
Presenters
Cheryl Wu-Hall, Zumba Education Specialist
Cheryl is from Taiwan and currently resides in California, where she is an AFAA and ACE Certified Group Fitness Instructor and a Zumba® Educational Specialist. As a choreographer, she has a varied dance background which includes ballet and jazz. She has been included in several trade shows and appears in multiple media events such as the Exhilirate DVD and the nationwide commercial for Zumba® Core video game. She can be currently seen in the newest Zumba® World Party video game and has just completed choreography for a major network television show.
---
Strong by Zumba Challenge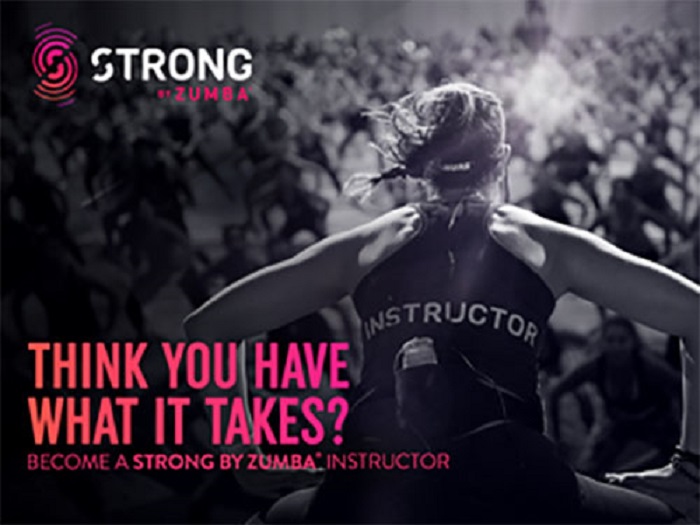 Think you have what it takes?
STRONG by Zumba® is a revolutionary high-intensity workout, led by music. Body weight, muscle conditioning, cardio and plyometrics are synced to original music designed to match each move. Think you have what it takes? Join the STRONG by Zumba® Master Class and find out! TAKE ADVANTAGE TO BE PART OF OUR STRONG BY ZUMBA CHALLENGE TO WIN PRIZES.
Reserve Online