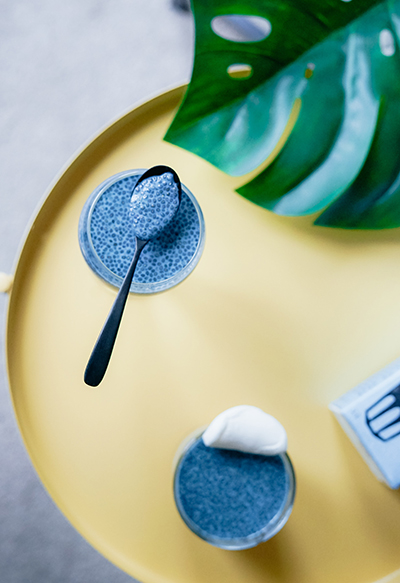 Looking for a snack? We've got the perfect one to reach for! Chia seed pudding is not only easy to make, but it's healthy and can be customized to fulfill your cravings! Whether you're looking for a quick start in the morning or have a sweet tooth craving, chia seed pudding will quickly become your new go-to fix!
I recently made this pudding with the ingredients I had in my house. Using almond milk, the ratio of Chia seeds to Milk is 1 tablespoon to ¼ cup of milk. It sat in the fridge for a few days until I was ready to eat it and it was great!
Ingredients:
Chia seeds
Milk of choice
Pinch of salt
Toppings:
Berries
Bananas
Peanut Butter
Chocolate Chips
Cinnamon
Simply mix your chia seeds and milk together and seal in an airtight container. I used a mason jar. Let your chia seed pudding sit for at least 6 hours, or overnight. When you're ready to eat, simply mix in your toppings and customize to suit your current cravings. I tend to add blueberries and some agave to it in the morning as breakfast and will usually reach for peanut butter and a few chocolate chips in the evenings. Get creative!
Recipe and inspiration brought to you from TheFitExpo Family.
Sources: Unsplash.com