Eric The Trainer Virtual Q&A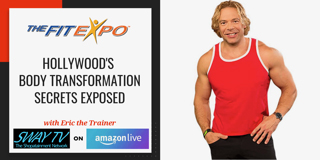 Eric the Trainer AKA Eric Fleishman has been a mega host and trainer at TheFitExpo event for over 18 years. His extensive background in personal training and celebrity make-overs has earned him the reputation of the Hollywood physique expert. Eric has traveled the world keeping rock stars and movie stars in peak condition. He has authored numerous articles and books on the subject and hosts TV shows and body building events sharing his uniquely effective training protocols. Meet Eric live and find out his secrets to Hollywood's Body Transformations.
FitExpo Fans won't want to miss this live and interactive chance to get their fitness questions answered by the one and only ETT!
For those who missed this live event click here for a replay.