Exhibit in the Healthy Pet Pavilion Los Angeles
California is home to the largest and most valuable fitness market in the country. And only TheFitExpo with 19 years of experience, can place your brand in front of tens of thousands of California's most influential fitness and health enthusiasts.

OUR FAMILY FRIENDLY EXPOS ARE KNOWN FOR…
ENGAGEMENT: Knowledgeable attendees who are eager to learn about new products
DEMOGRAPHICS: A broad base of fitness enthusiasts and competitors from different disciplines
SAMPLING & SALES: Onsite sampling, sales, and lead generation opportunities

BUT HEALTHY DOESN'T STOP AT HUMAN
Health conscious individuals value natural products and services that will benefit their pets.
Per RestoraPet, 61% of pet owners would spend the same or more on their pets' wellness vs.
their own.
A recent survey of TheFitExpo's previous attendees indicated 67% own a cat or dog. Plus…
72% attendees will spend more for healthier food options for their dog or cat
78% are interested in buying products or services to keep their pets active
81% said they are more likely to purchase a product seen on the exhibit hall floor
THE HEALTHY PET PAVILION FOOTPRINT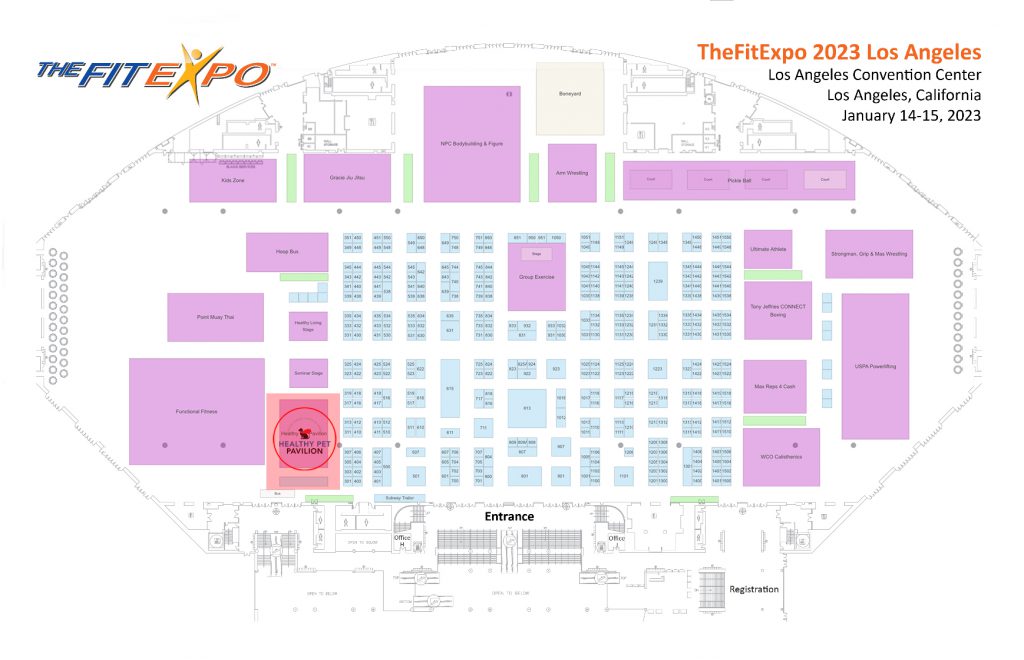 HEALTHY PET PAVILION SEMINAR STAGE
A branded stage dedicated to exhibitors to present educational or entertaining seminars about their dog or cat products and services.

HEALTHY PET PAVILION PERFORMANCE AREA
A large performance area that hosts canine trick shows, law enforcement training sessions, dog grooming demonstrations and more.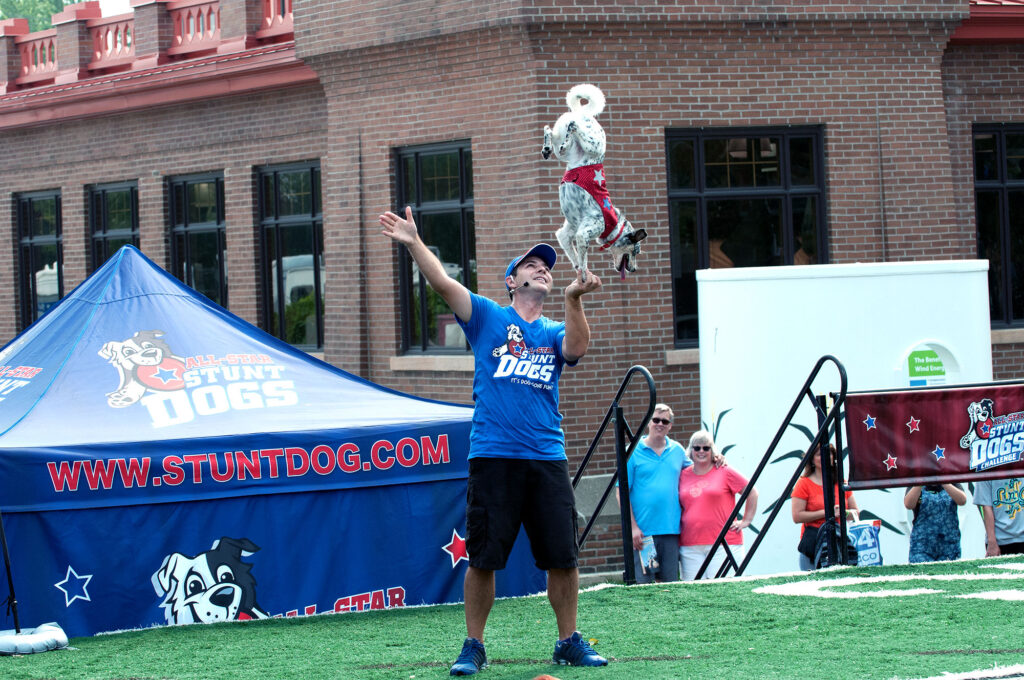 FEATURING THE ALL-STAR STUNT DOGS SHOW!
The canine educational entertainment act features a world-class team of dog trainers and their adopted dogs from around the world and is an event you do not want to miss. See the promo video below for a sneak peek of what's in store for 2023!
TESTIMONIALS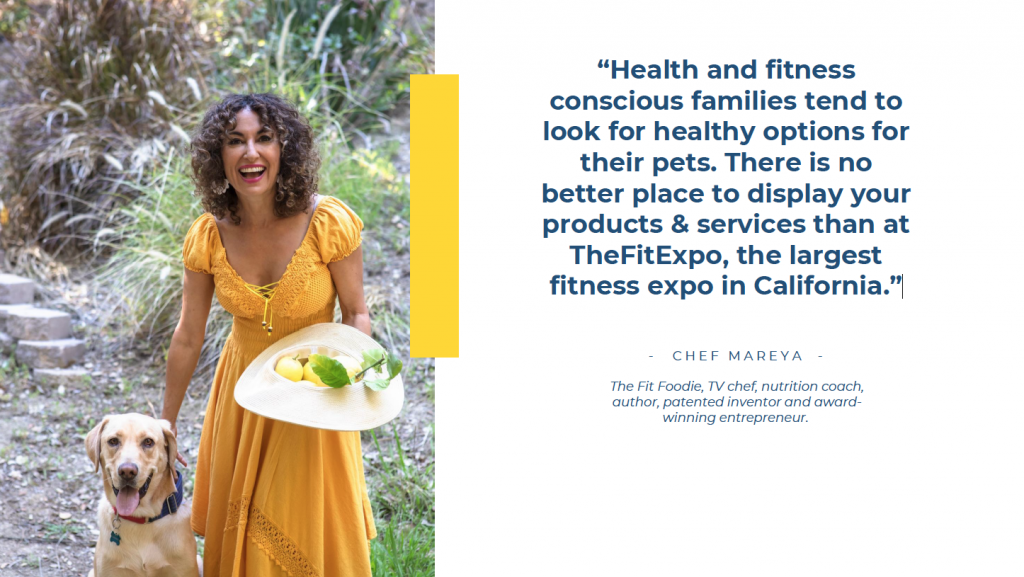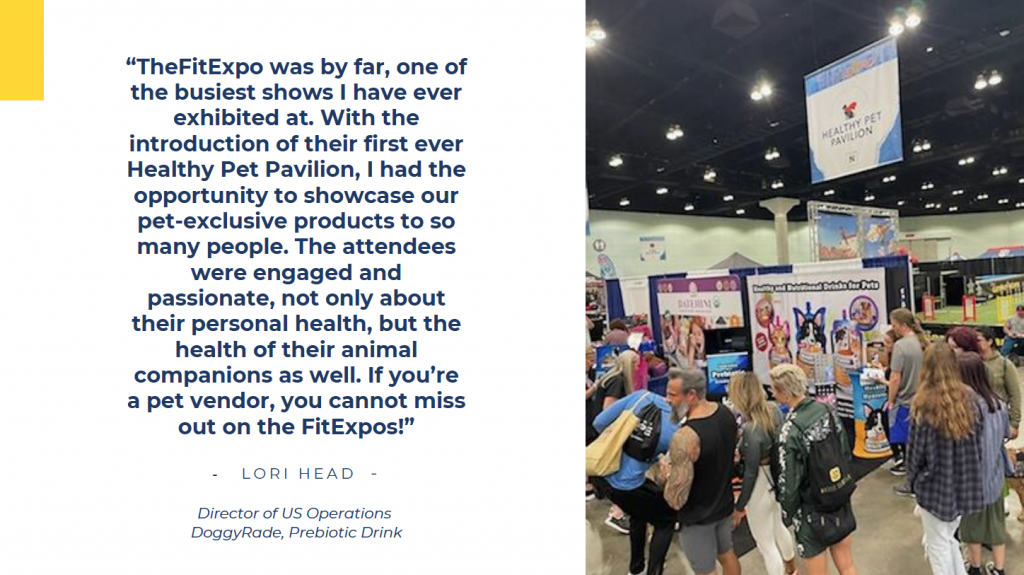 INTERESTED IN EXHIBITING? CONTACT US FOR MORE INFO!
Are you a pet-centric company in one or more of the following industries? We'd love to hear from you. Email us at sales@thefitexpo.com or call us at 1-888-FIT-EXPO today to reserve your booth.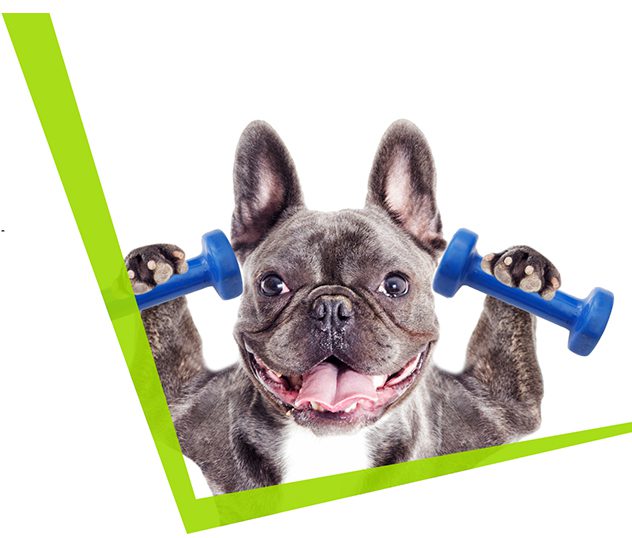 • Human Grade Nutrition
• Toys to Promote Activity
• Healthy Treats
• Training & Grooming Services
• Nutritional Supplements
Gallery
*Only animals used for competition or demos are permitted on the expo floor. Service animals are permitted and TheFitExpo abides by the regulations for ADA Service Animals set by the US Department of Justice. 😊