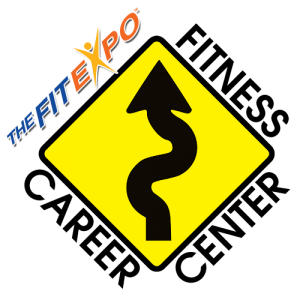 Fitness Career Center
SEARCHING FOR A JOB IN THE FITNESS INDUSTRY?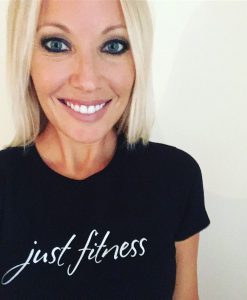 Meet Jessie Stackhouse and Just Fitness Staffing. As a fitness industry expert (as well as TheFitExpo Super Fan), Jessie and her team specialize in the placement of professionals within the fitness and wellness industry anywhere in the United States.
Meet Jessie live in our Fitness Career Center space adjacent to the Group Training Zone Stage and virtually via this link. Tell Jessie about yourself, your education and training, where you are located and what positions you are interested in. Jessie will add you to her impressive database and notify you once she has a match with her open job opportunities. Meet Jessie and find out more about a career in fitness and the latest fitness jobs near you: SIGN UP HERE.
For the last decade, Just Fitness Staffing has demonstrated success placing professionals in the fitness industry with top brands including Crunch Fitness, EOS Fitness, SPENGA, Alloy Personal Training, Club Pilates, YogaSix, Pure Barre, Anytime Fitness, Fitness 19 and many many more! Just Fitness Staffing has employment opportunities and a network in all 50 states across the US.
With the re-opening of fitness centers across America, staffing needs are at all-time high! This is your chance to be matched with the job that is right for you through TheFitExpo's Fitness Career Center partner, Just Fitness Staffing.
Note: TheFitExpo has partnered with brands (like Just Fitness Staffing) for referrals only. We are not involved in the posting, promotion or acquisition of new positions and any involvement with Fitness Career Center partners is at your sole discretion.
EDUCATION
Visit the Fitness Career Center booth (near the GTZ Stage) to find out more about education our partners offer to move your career forward. Whether you are aspiring to be a fit pro or currently in the industry and trying to elevate your game, we have opportunities for you. If you are looking to specialize, consider Zumba, Strong by Zumba or another one of our industry brands appearing in the Group Training Zone.
SERVICE
Talk about career opportunities! TheFitExpo will have the U.S. Air Force, Marines, Navy and National Guard exhibiting at TheFitExpo Los Angeles. Come find out more about career opportunities with each brand of our military and consider a life of service.