Personal Trainer, The Desai Life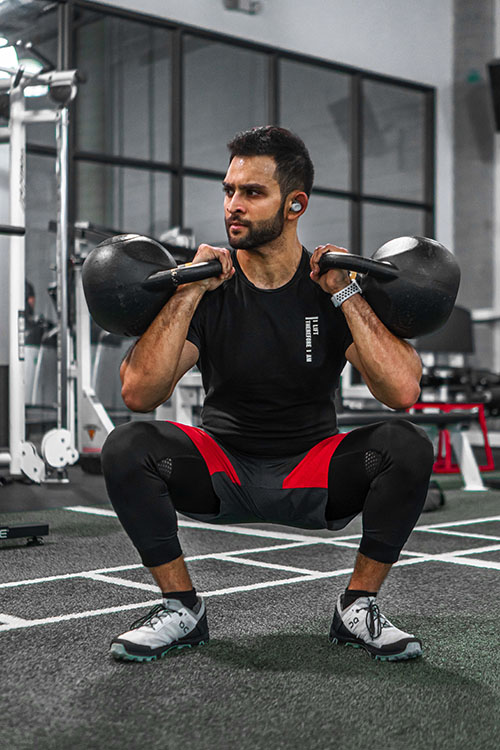 Abhish Desai is a personal trainer who specializes in Animal flow, kettlebell training, functional training, weight training and more. Under his brand The Desai Life, Abhish has built a global fitness community with a special emphasis on the Atlanta area where he resides. A law school graduate and tech geek, Desai recently launched a fitness app Flow. The app includes a large, and ever-growing, workout library based on different fitness equipment, a large exercise library, daily workouts, and lots of other content that is added on a weekly basis! It allows fitness to be not only accessible, but convenient based on time, location, and availability to equipment or the lack of!
His philosophy is that fitness is not as hard as people make it out to be. With the right resources, Desai says, everyone can achieve a healthy lifestyle and be fit. Desai is sponsored by Jaybird, On Running, and Ten Thousand Gear. You can find Abhish Desai in the Virtual Experience's Group Training Zone with some fun onDemand Workouts and in our Podcast Nation.