IFBB Physique Pro & Fitness TV Personality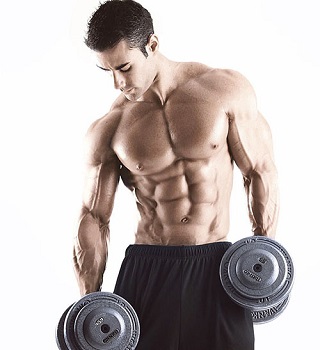 I am an IFBB Pro Physique Athlete, Personal Trainer, Sports Nutritionist and Pro-Fitness Model. I've always believed that a strong mind is a strong body and that's why my passion for a fit lifestyle has guided me to where I am today. Not only do I daily keep myself balanced with my own training, nutrition and outstanding ON supplementation but I try and keep my clients as fit as possible as well.
Ever since I was a teenager watching action heroes on the big screen, I knew that that's how I wanted to look like. How to make it come true was the challeging part. I did not know anything about training, nutrition, supplementation, as a matter of fact I didn't even know where the closest gym to where I used to live was at. Only when my older brother took me to his local gym in Brazil did I know that the gym was going to become my second home. My passion for weightlifting began around that time but I knew that I would have to learn more about human anatomy and physiology in order to excel in what I wanted to do. Unfortunately it was hard for me to achieve my goals at first as where I lived was not a very 'bodybuilding/physique' environment. Only after I was blessed to come to the United States that I was able to get an education in Sports and Exercise science with a Minor in Nutrition that I learned the core of my knowledge. With the help of several online sources and books I was able to daily educate myself on the body and how it worked. That was not enough for me, I wanted more! I wanted to know how every single supplement I took worked and how I could keep improving myself. As years the years went by I made incredible connections/friends in the industry that led me to push myself and be where I am today. With the help of all the Optimum Nutrition products I have kept my body in it's highest quality and still push daily every day. Today I am one of the newest IFBB Pro Physique and I couldn't have done it without the help of Optimum Nutrition and it's products.