IFBB Figure Pro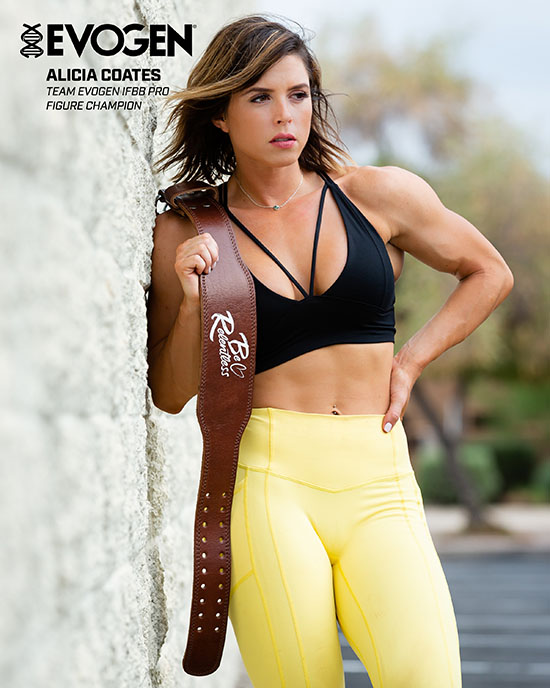 Team Evogen welcomes Alicia Coates, esteemed Pro Figure Competitor, model and social influencer from Phoenix, Arizona. Alicia became an IFBB Pro at her first Jr. National show in 2013, and proceeded to win two more Pro shows following her Pro Debut in 2014. Needless to say, she's been killing it ever since.
Long before her successful bodybuilding career, Alicia had been an active individual her whole life. She participated on her school's sports teams, playing soccer, basketball, and running track and field, but it wasn't until her junior year that she first began strength training.
Alicia initially became interested in competing after reading an article featuring local IFBB Pro Felicia Romero. She decided to make a phone call to inquire about training with her, and the rest is history.
Alicia has been a certified personal trainer since 2007, but after having built her career as a Pro Figure Competitor, she's also involved in teaching local boot camps, offers online training and has designed a line of fitness eBooks.
Having just returned from a shoot with Team Evogen at The Fit Expo Los Angeles, Alicia Stay is excited to begin competing again and to continue to grow with our crew of Athletes. Stay tuned for Alicia's transformation updates as Evogen ramps up her training for her next competition.