Co-Owner, Soul Body LLC
About Ann Marie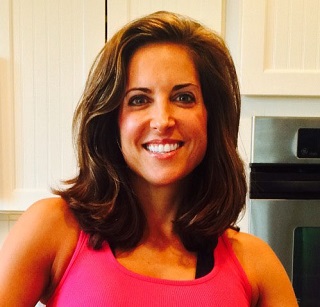 Ann Marie Barbour is the co-owner of Soul Body LLC and Co-Creator of SoulBody Barre and SoulBody Barre "Unhitched". She has been in the Fitness industry for over 15 years teaching various classes with her primary focus on Pilates Mat and Reformer training as well as personal training. Throughout her travels she discovered and fell in love with BARRE. After seeing a need for consistent barre programming in a larger club setting and a comprehensive certification with continuing education in a pre-choreographed format, she started her own method of teaching and barre certification "training" with her best friend and now business partner Stacey Vandiver. With high caliber training and the consistency of their pre-choreographed classes, Ann Marie and Stacey have found tremendous success in offering that "boutique barre experience" in a larger group ex setting. Ann Marie is the program director for SoulBody Barre "Unhitched" and is currently AFAA/NASM certified. Soul Body's programming is affiliated with both AFAA and NASM offering continuing education credits. She is thrilled to introduce the SoulBody Barre programming to TheFitExpo!
What is SoulBody Barre?
SoulBody Barre is an invigorating total body workout with a more athletic approach created from using the most progressive techniques and cutting edge choreography set to motivating music that will transform your body resulting in power, physical grace and stamina.
SoulBody Barre is a one hour, mindfully intense class with a seamless flow that incorporates both dynamic and isometric movements that work deep into the muscles. Pulling from the principals of Pilates, the wisdom of yoga, intense power of dance and the body sculpting benefits of traditional interval strength training, we strive to have every person who walks through our studio door feel inspired and empowered to transform their body to its fullest potential.