Celebrity Trainer | Group Training Zone Emcee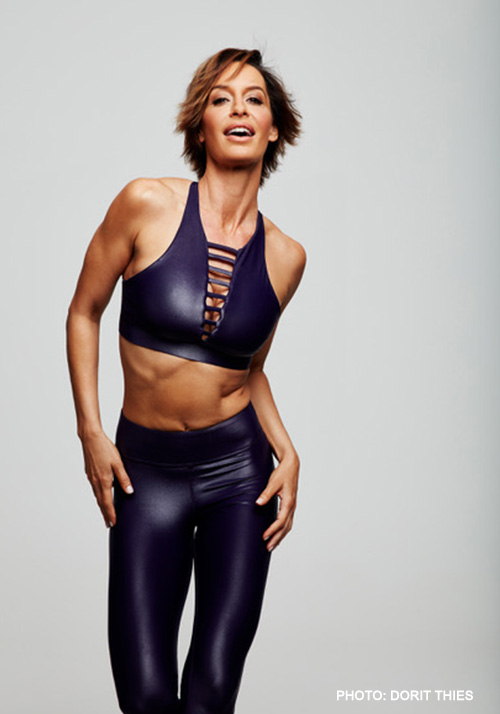 Ashley Borden is one of the most sought-after fitness experts in her field. Having accrued over 44,000 hours of hands on personal training, she attributes her unique approach to fitness to having transformed her own personal struggles into positive philosophies and dynamic training programs. Borden's tailored training systems, coupled with her sharp wit and candor, suit many types of high-profile clients. From Christina Aguilera and Ryan Gosling to World Series Champions' Nick Swisher and pitcher Brian Wilson, Borden has a proven record of success within Hollywood and beyond.
Borden has been seen transforming bodies and lives on The Kelly Clarkson Show, multiple seasons of E!'s Revenge Body with Khloé Kardashian and more. She and has been tapped as an expert for The Today Show, The Doctors, Rachael Ray, Steve Harvey, Discovery Health, Hallmark's Home & Family, MTV, VH1, and other shows.
Borden's tips and techniques have been featured in In Style, Vogue, Elle, Allure, Shape, Women's Health, Self, and the Los Angeles Times, to name a few. Internationally, she has been recognized by publications such as Elle Japan, Harper's Bazaar Russia, Who Australia, and London's NOW magazine. She is the co-creator of the ABFit transformation programs, as well as producer and creator of her award-winning streaming programs, 6 Weeks To Sculpted and The Body Foundation. Borden co-authored the book, "Your Perfect Fit", published by McGraw-Hill, which was given kudos by The Wall Street Journal. Borden is a Blue Belt in Brazilian JiuJitsu, a proud ambassador for Best Friends Animal Society and credits OA.org as the central point of her 30-year recovery with food and exercise.
ACE Certified
AED/CPR Certified
Waff Studio Certified Master
Workout & Win with Ashley at the Group Training Zone Stage on Saturday and Sunday