Author, Vegan Strong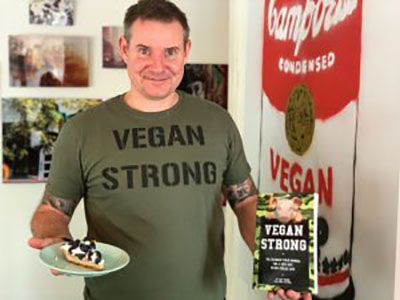 Bill Muir, also known as SGT Vegan, is a Combat Veteran, Registered Nurse, and author of the book VEGAN STRONG: The Ultimate Field Manual for a Kick-Ass Plant-Fueled Life.
Bill has been Vegan Strong since 1992, and he travels around the world teaching people how to live a Vegan Strong lifestyle. His goal is to help others improve their health, prevent animal suffering, and save the planet, one Vegan Strong meal at a time.
Learn more on www.sgtvegan.com