Voted BEST Personal Trainer in San Diego, San Diego's #1 Weight Loss Expert
AskMeAnything: Secret Tips from Top Celebrity Trainers!
Saturday 12:45 pm-1:30 pm, TheFitExpo Stage.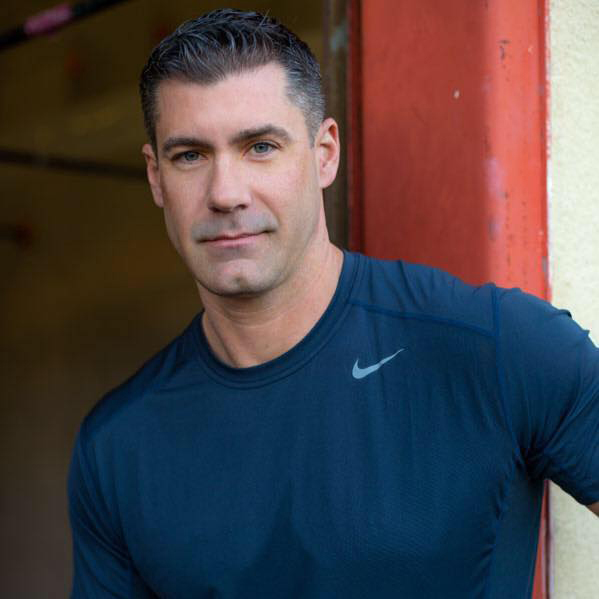 Chris Keith has been working as a professional personal fitness trainer in San Diego since 1995. He is the most effective, motivational, and inspiring personal trainer in San Diego. Chris is also the most knowledgeable, experienced, and compassionate 1-on-1 Personal Trainer in San Diego for weight loss, strength building, and post physical therapy. His clients range from all levels of fitness, from beginner to advanced; and all age groups. His list of professional accolades and credentials (see below) is extensive and spans over a 25-year career in the fitness industry. Chris is very proficient in nutrition, flexibility/mobility, movement preparation, powerlifting, and bodyweight exercise for athletic development. Featured on NBC's Today Show with Kathy Lee and Hoda, Inside Edition, and numerous local telecasts for his chiseled physique, he maintains less than 10% body fat year round. He was voted Best Personal Trainer in San Diego by numerous publications and continues to be a local fitness celebrity and advisor to the local media on health and fitness related issues. Chris started learning about fitness at a very early age and has been hooked ever since. He was first certified as a personal trainer in 1994, just before being honorably discharged from The United States Navy.
Experience and Credentials
· Voted BEST Personal Trainer by San Diego Magazine
· Voted BEST Personal Trainer by Ranch & Coast Magazine
· Voted BEST Personal Trainer by San Diego Uptown News
· Voted BEST Personal Trainer by 944 Magazine
· Voted BEST Personal Trainer by The GLT News Weekly
· Voted BEST Personal Trainer by Uptown News
· Olympic Weightlifting Course with Mike Burgener
· Olympic Weightlifting Clinic with US Olympian Chad Vaughn
· Olympic Weightlifting Clinic with US National Champion Mike Cerbus
· USA Olympic Weightlifting Sports Performance Coach with Bob Takano
· Vanquish Olympic Weightlifting Clinic with Henry Justin Rojas
· The Corset with Ido Portal in Vancouver BC
· Gymnastics Clinic with US Olympian Dave Durante
· Freestyle Movement Clinic with Carl Paoli
· Team Power Monkey Camp 2.0 at Flip Fest Lake Frances, Tennessee
· Agatsu Kettlebell Certification with Shawn Mozen
· Westside Barbell Powerlifting Course 2004 w/ Dave Tate, 2013 w/ AJ Roberts
· Kelly Starrett's Mobility Workshop
· National Academy of Sports Medicine
· Certified Personal Trainer
· Aerobics and Fitness Association of America
· Advanced Weight Training Specialist
· APEX Fitness Group
· Certified Nutritionist and Aerobics Instructor
· 2010, 2011 San Diego Triple Crown Finisher