Celebrity Trainer, Body Transformation Specialist & TV Personality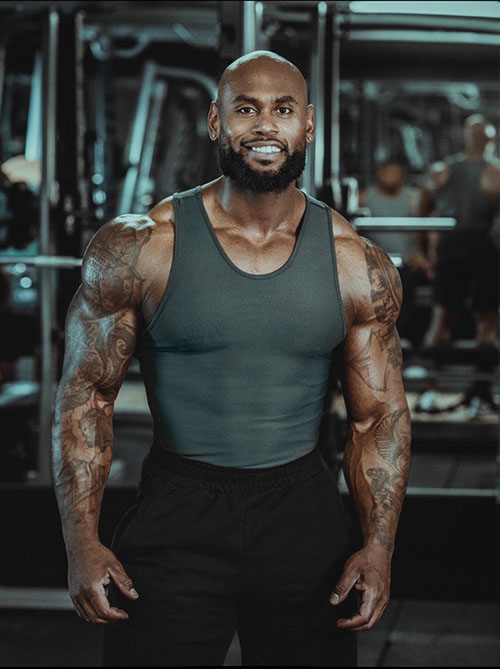 Celebrity Trainer, Body Transformation Specialist, and TV Personality, Corey Calliet, has built an unparalleled rapport within the entertainment industry since arriving in Los Angeles in 2014. With over 10 years of experience in sculpting and transforming physiques, Corey formulates and implements techniques catered to the specific goals and needs of each of his clients. Best known for his work in transforming Michael B. Jordan for his lead role as Adonis Creed in the movie Creed and most recently Black Panther, Corey possesses the expertise and professionalism needed to successfully meet demands and sculpt physiques for the big screen, while coaching his clients to fully embody the characters they play. This work ethic has made an impact on many celebrity clients such as; John Boyega, Tyreke Evans, Lance Gross, Tony Bellew, Rocsi Diaz, Terrence Jenkins, Jasmine Sanders, James Frecheville, Robbie Jones, Sterling Brim, and Keith Powers. He stamped the motion picture world by way of Fox, MGM, Universal Pictures, Marvel, and Walt Disney.
Corey's cutting-edge training style, known as "The Calliet Way", pulls from athletic strength and conditioning techniques and professional bodybuilding fundamentals. Not only does Corey's unique method shape an aesthetic body for his clients, it trains them to meet high physical demands and function at an elite level. His ability to transform both mind and body makes him highly sought after by celebrities, professional athletes, and those requiring drastic changes to their physique.
As Corey's style is evident in the results you see in his clients, his physique is equally important. Recently deemed as one of the 50 Most Fit men in the world on the Flex50 list by AskMen Magazine alongside Usain Bolt, Michael Phelps and Conor McGregor; Corey and his work have been covered in an array of media outlets, including health & fitness and lifestyle magazines, such as: People Magazine, Men's Fitness, GQ, Men's Journal, MAXIM, TRAIN magazine, Brit + Co and Health Magazine.
In addition to training the stars and everyday people, Corey is a motivational speaker, a passionate advocate for the fight against childhood obesity, and a devoted father of one. Corey can be seen flexing his transformation skills as Leading Trainer and Personality on E!s hottest new show, Revenge Body by Khloe Kardashian. The successful series premiered its second season in January. He is also a Beats by Dre brand ambassador, which recently launched "Stories", a digital content platform on which Corey will be featured delivering expert advice in fitness.
Check out Corey at The Training Camp!
Corey training Michael B. Jordan