DC HUB Ambassador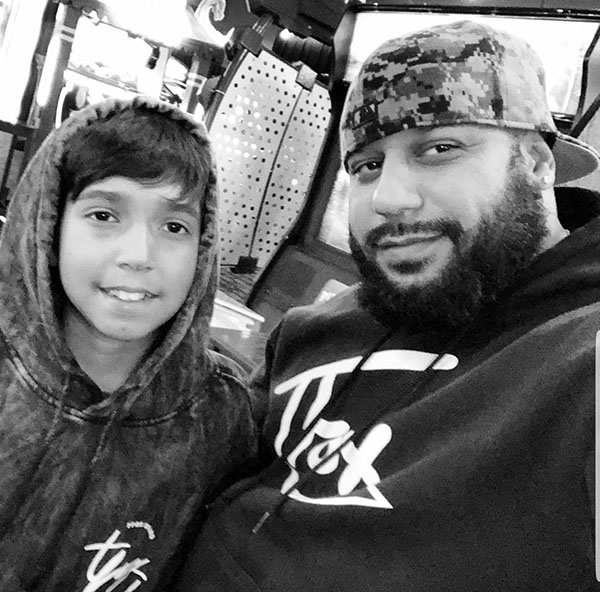 Country Garcia is an entrepreneur, beloved social media and public figure whose presence and influence continues to flourish by continuously inspiring his audience to pursue their hopes and dreams and true to themselves. Country faithfully propagates that family is over everything and hard work pays. Country's values stem from personal experiences of self-motivation and endurance.
Country is of Puerto Rican descent, born at Andrews Air Force Base in Washington DC. He is primarily a native of both New York and New Jersey respectively, and now resides in Ohio. Country's attributes his greatest achievement as being a father to the love of his life, his 11-year-old son. Country's accomplishments have been acquired through hard work, diligence, iron will and ambition. While working in security for the last 18 years, Country has established life-long friendships and partnerships with many people across the globe. They consist of various influencers and celebrities as a result of his proven loyalty and great work-ethic. Country has also been involved with major music festivals world-wide, done various collaborations with well-known personalities on social media and with various artists in the film and music industry. Country continues to provide private security detail for high profile figures in the public domain and across the social media platforms.
Recently, Country became a Co-CEO with DC HUB, alongside founders David and Liza Castro, and Co-CEOs Chuck and Nicky Castro. DC HUB is a new company that is launching their first product here at the LA FITEXPO and introducing one of the best Bluetooth, Fully Waterproof Wireless Earbuds to hit the market. Founded upon core values such as integrity and trust, DC HUBs motto is "HEARING IS BELIEVING."
Fitness is a huge part of Country's life. Country continually promotes that the adaptation of a healthy, physically active lifestyle combined with good nutrition is what changes lives for the better. Country is a genuine brand ambassador of being a man of the people and for the people.


Appearance courtesy of: