Creator, 60uP Balance System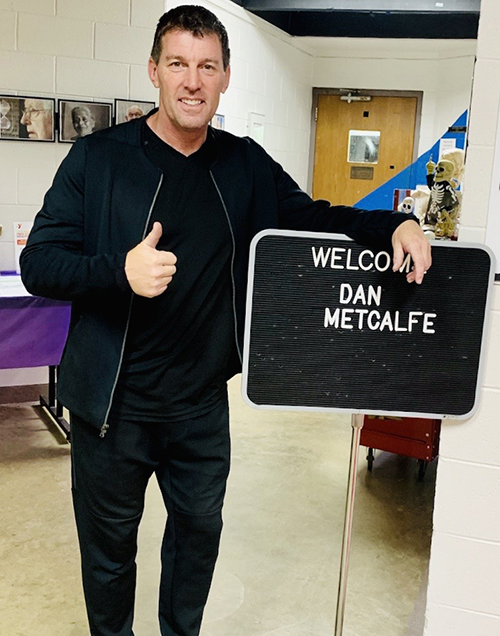 Originating from England, Dan moved to the US to pursue his passions. He had been in the Royal Marines Cadet Force for 8 years, as well as at Professional Soccer Clubs. He then switched to dance and theater, where he trained in Ballet, Jazz, Tap and more. He has played the Lead on Stage in Andrew Lloyd Webber Theatre shows, creating and appearing in Movies with Channing Tatum, Will Ferrell to name a couple, was an Head Judge on the Nickelodeon Realty Show Soccr Superstar and has appeared in many TV shows. Dan turned back to his English Days after a life changing moment, and has since trained Professional Soccer players from around the World. He was an Head Coach for the Olympic Development Program, voted Nike Youth Coach of the Year, has an inspirational Documentary, The Ultimate Goal, he created on Amazon Prime, and subsequently opened a one of a kind 20,000sq ft Sports training Gym in Westlake Village. His experience as a trainer at Golds Gym, Powerhouse Gym, working with Injury and Rehab patients as well as top professional athletes laid the platform for his knowledge and expertise to create the 60uP Balance System. The results have been amazing with tens of thousands of lives been changed – from 100 year old inspirational senior, to young injury and accident survivors that once again have hope for the best life can offer. He is recognized in the Fitness and Medical world as an expert on Balance and Mobility training, continuing to discover new pathways and programs to address limitations, disabilities and progressions not yet thought of.
Dan speaks on the National Inspirational Speakers Circuit, started a non-profit organization for youth athletes in 2007 that has helped many young men and women achieve their dreams, and still Coaches in his spare time. He is always open to talk with anyone who he can help help others.
His favorite saying is "Someone has to do it, why not you?" That is how he lives his life, and inspires others to think outside the box set by society and fly beyond the stars and into your own destiny.
Check out Dan at the Group Training Zone!
Use code 60uPExpo for $10 off a 60uP Balance System. Click here.