Professional dancer, Fitness Trainer & Rehabilitative Addiction Specialist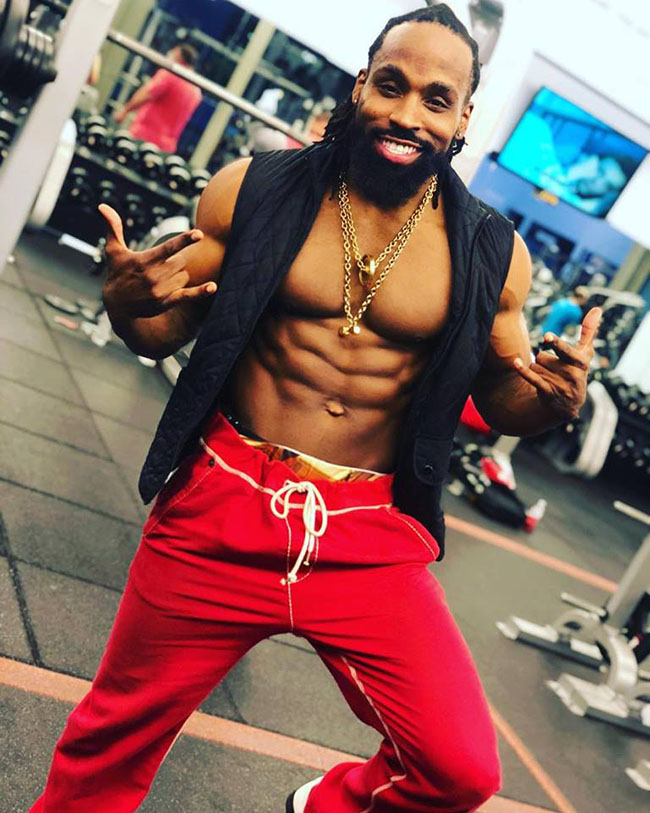 Dance Fever 3D (Andreu Jones) is the Dance Fitness, Bodybuilding, Mental Health Therapist! A quick glance of his social media channels and you see his dance skills! He is a professionally trained dancer and choreographer who has been around the world packing auditoriums for his workouts. He also offers dance fitness challenges in his goal to inspire people to #MOVEYOURMUSCLE with on-line portal Studio SWEAT onDEmand. When he isn't leading dance fitness workouts or training in the gym, you can find him North of Los Angeles as a Youth Motivator and trained substance abuse counselor for the City of Bakersfield. That's right… Dance Fever 3D has a master's degree and uses his education and experience to keep the youth of Bakersfield out of trouble and on the right track.
Check out Dance Fever 3D at the Group Training Zone!