Founder, WELLX Fitness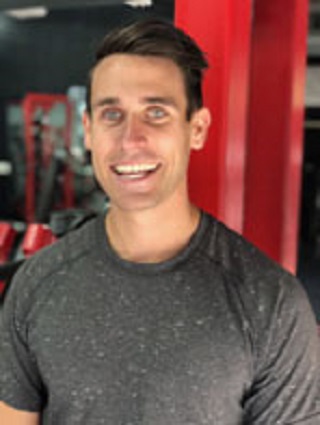 Certifications and Specializations:
VI3 Master Trainer
Certified Personal Trainer – NASM
Sport and Exercise Science – Bachelor of Science with honors
Certified Running Coach – NAASFP
Certified Orthopedic Exercise Specialist – ACE
Rehabilitation
Injury Prevention
Group Fitness
David is a specialist in corrective exercise, injury prevention and rehabilitative training. He has worked as a master level trainer in Aspen, Colorado for the last 5 years working with a variety of clients, ranging from pro skiers to individuals with Guillain Barre syndrome. David's primary focus is on the development of whole body mobility, stability and strength to improve body function and athletic ability. David developed many of his training philosophies while studying under the tutelage of Bill Fabrocini, co-founder and education developer of the TRX Rip Trainer and author of the exercise program of the NY Times Best Seller, Younger Next Year, The Exercise Program. David has worked extensively with Bill over the past 6 months developing a new training system based around vibration therapy. Together they have developed VI3, a scientific based approach to maximize the benefits of vibration therapy with exercise and myofascial principles.
VI3 is a three step system that sequences vibration with neural innervation, muscle and joint isolation, and whole body integration to facilitate the body systems. Muscle activation, neural facilitation, enhanced circulation, lymphatic drainage, as well as positive hormonal responses are a few of the benefits that can be expected. The versatile nature allows for the system to be utilized prior to any activity or exercise program and to develop the foundational elements of mobility, stability, and posture as well as to enhance muscle tone and power. The system is also beneficial following strenuous exercise to increase recovery and restore muscle and fascia length. David serves as the company president overseeing all aspects of product and educational development.
David recently presented the VI3 system at the Telluride WOW Fitness Festival as well as the Team Prep USA runners camp in Crested Butte Colorado; applying the principles to aid USA's future running stars. In addition to developing the VI3 System, David is the founder of WELLX FITNESS and the Pulse Peanut Vibrating Roller.
Prior to his career in the fitness industry, David served as an officer in the British Army, leading a platoon on active duty in Afghanistan and numerous locations around the world, before retiring at the rank of Captain. He enjoys numerous mountain pursuits as well as Elite Spartan racing having recently competed in the Spartan Race World Championships in Lake Tahoe.