Join Donamatrix as he attempts to break the Guinness World Record
Creator of DONAMATRIX Methodology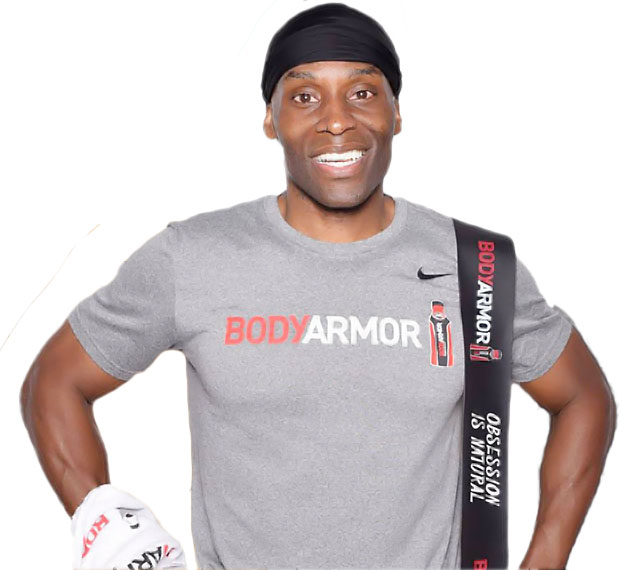 The multi-platform entrepreneur is the leading fitness trainer on Team BODYARMOR. This partnership further expands BODYARMOR'S roster beyond the core MLB-NFL-NBA-NHL-WNBA Athletes. The premiere Sports Drink boasts a roll of athletes including James Harden, Richard Sherman, Kevin Love, Andrew Luck, Skylar Diggins, Dez Bryant, Kristaps Porzingas and Kobe Bryant.
DONAMATRIX is widely recognized for his signature method trusted by celebrities such as Fergie, Kardashian Sisters and Josh Duhmel to whip their bodies into the best shape possible.
DONAMATRIX's training style has landed him work on films such as Transformers and World Tours with artists such as Kanye West and The Black Eyed Peas. His work has been featured in Allure, Elle, InStyle, inTouch, Us, Men's Health, Women's Health, Self, and other premier magazines. DONAMATRIX television appearances include Keeping Up with The Kardashians, Marrying the Game and numerous shows for E! and VH1.
Check out Donamatrix at the Group Training Zone!
Look for the Donamatrix offer in the Virtual Shop.
---
DON-A-MATRIX TRAINING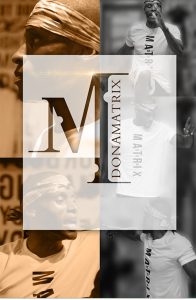 WANT TO KNOW HOW HOLLYWOOD BIGGEST CELEBS GET IN SHAPE?
From Fergie to the Kardashians, celebrities all around have trusted the DONAMATRIX Method.
DONAMATRIX, highly known for his signature Method, is the creator of the breakthrough DONMATRIX WORKOUT.
WHAT IS THE DONAMATRIX WORKOUT?
A resist-a-band based full body workout, infusing the signature DONAMATRIX Method. The workout consists of cardio and resistance exercises that burns body fat and increases lean muscle mass for Rated R Results.
The DONAMATRIX Methodology
(4 Quarters. 3 Sets. 2 Exercises.) resembles a 4 quarter sports game combined with rest periods for hydration after each quarter.
GET 30 DAYS FREE OF DONAMATRIX ON DEMAND
Download the DON-A-MATRIX TRAINING (DMT) App:
In Apple Store or Get it in Google Play