International Fitness Model, ACE-Certified Health Coach & Social Media Influence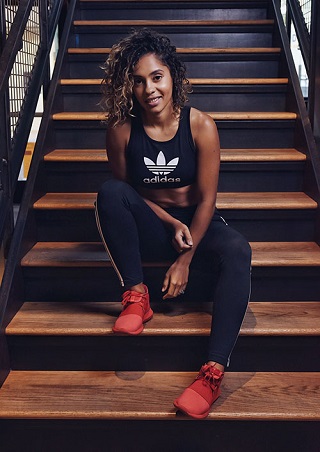 Fabiana Ferrarini is an International Fitness Model, ACE-Certified Health Coach, and Social Media Influencer – inspiring and motivating women around the world! In 2016, Fabiana was featured on the cover of Oxygen Magazine (reaching over 2.7 million people worldwide) as the first Latina in history to grace the cover. Since then, Fabiana has been featured as the "go-to" fitness expert on national networks such as ABC, NBC, CBS and Fox. Most notably she was invited and featured on the Dr. Oz show.
As a wife, mother of two, and successful business owner, Fabiana understands first-hand the challenge of balancing health and wellness with the busyness of life. Fabiana found her passion for fitness through her struggle with depression. "Although I was happy as I can be mothering my two beautiful boys, the physical overhaul on my body completely drained my self-esteem and confidence. One morning I woke up ready for a change. I started to workout and began learning how to eat health consciously. After nearly a year of self-experimentation (workouts & diet) I finally began to see "real results." -Fabiana Ferrarini
Fabiana created her personal formula for fitness success – and from that day on she never looked back. Through fitness, Fabiana not only found her abs, glutes, and confidence – she found her purpose.
You can register for the Fabiana/Gideon Experience at ​http://www.gideonakande.com/classes-events