Co-Host, Celebrity Sweat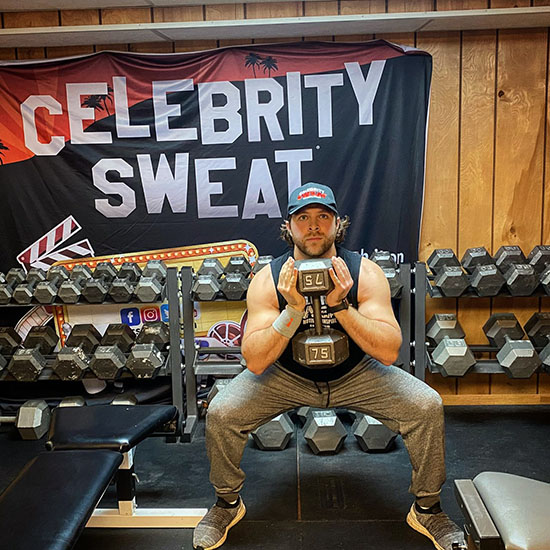 From an early age, Jake had a passion for helping others and making people happy.
Along his journey to the perfect career, Jake found his passion and calling in Fitness. After four years of studying at Indiana University, Jake graduated with his Bachelor's Degree in Kinesiology. He furthered his education by becoming an Advanced Personal Trainer, Hollywood Physique Specialist and Sports Medicine Specialist. He has worked with may different athletes, actors, professional sports teams, and celebrities, including the Hall Of Fame Rock Band, Def Leppard. Ultimately, Jake became the personal trainer to Def Leppard and travelled on the road with them for their World Tour.
Currently, Jake and Tae Bo creator Billy Blanks work together as co-hosts of the TV hit show, "Celebrity Sweat". Their show reveals how celebrities and athletes balance good nutrition and fitness, while striving to achieve a healthful, enjoyable life. The series motivates and inspires both the young and the old to make fitness a dedicated part of their lives.
Jake Newlander encourages men and women to bring fitness into their lives, as he continues to change the lives of others around him in a positive and inspiring manner.