Dance Jam Leader, Team PlyoJam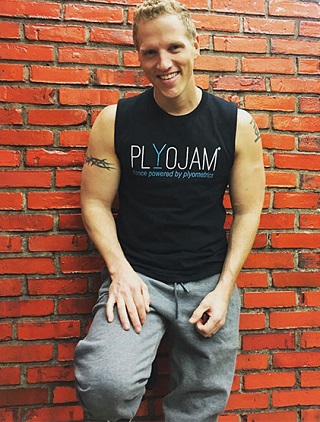 Celebrity dance fitness trainer Jason Layden was born with a natural talent for dance and he fostered his passion for the art when he studied it at Penn State. In 2012 he decided to blend his love for dance with his interest in fitness and began teaching cardio dance classes.
As Layden's class sizes grew, the number of students requesting him to design more challenging workouts quickly overwhelmed him. They loved dancing, but wanted something with higher levels of intensity. Jason realized that the incredible cardio and calorie burning benefits of plyometrics, or jump training, were missing from traditional dance classes. Thus, he seamlessly blended high-energy, easy to follow dance moves with the intense plyometric training of elite athletes and PlyoJam was born.
Layden began teaching his new PlyoJam concept at a private club in Santa Monica and as the demand grew, he expanded his teaching schedule to boutique gyms and dance studios throughout Los Angeles. Quickly realizing that people were falling in love with PlyoJam and that others wanted to jump on board, Layden and his team created an online certification program so that dance fitness enthusiasts could become certified in this amazing fitness concept.
PlyoJam has been named as one of the top trending workout classes in the country by SELF Magazine, who also dubbed Layden as one of the top ten hottest trainers on Instagram. King of Carpool Karaoke, and host of the Late Late Show, James Corden, credits PlyoJam with helping him lose over 70 pounds and has been an incredible proponent of the method.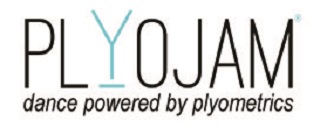 PlyoJam® is an innovative new fitness method that seamlessly blends high-energy dance moves with the plyometric training of elite athletes. Founded in 2013 by celebrity dance fitness trainer Jason Layden, PlyoJam® features an ever-changing catalogue of routines that allow students to burn up to 1,000 calories per class with moves that tone, shape and transform their bodies.
PlyoJam's carefully crafted choreography is designed for both dancers and non-dancers alike; combining short, fast, explosive plyometric exercises with some of the hottest dance moves set to the best POP and Top 40 hits.
Building a reputation as one of the leading celebrity workouts, PlyoJam® is touted by the likes of James Corden, Reese Witherspoon and Gina Rodrigues, and has been featured by a number of national publications such as SELF, GQ, POPSUGAR, Prevention, Well+Good and Huffington Post. Beyond its appeal to celebrities, PlyoJam has been utilized by university sports teams and athletes as a conditioning tool to prepare for their season.
PlyoJam® is offered at multiple studios throughout Los Angeles, and is rapidly growing across the country with classes offered in Colorado, New York, Washington DC, and even Canada and Germany. PlyoJam's unique online certification program has allowed fitness enthusiasts to become certified to instruct PlyoJam® all over the world.