4X Men's Physique Olympia Champion
Rising Superstars of Bodybuilding Seminar
LIVE Saturday, November 14th 12:45 pm-1:45 pm PST @ TheFitExpo Virtual Theater
(available on-Demand starting November 16, 2020 to February 28, 2021)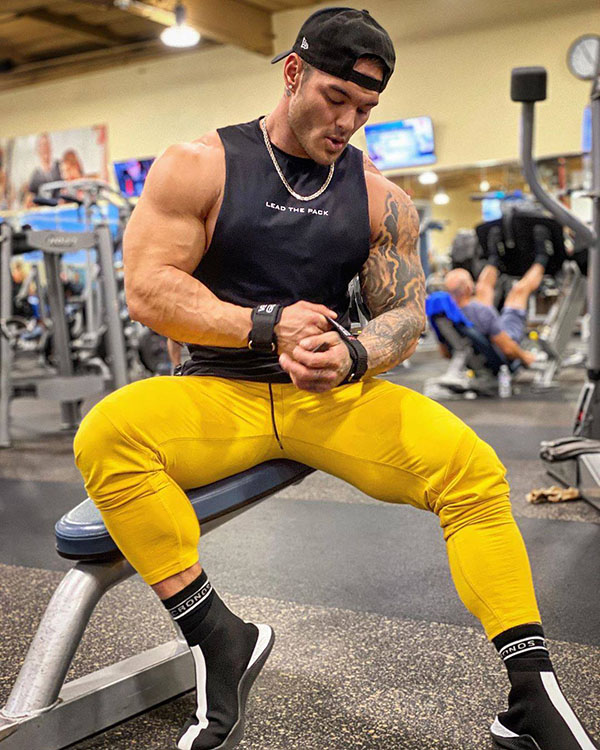 Jeremy Buendia wasn't born in the weight room, but it may seem that way considering how early he started down that path.
My father was a non-competitive bodybuilder, so I always grew up in the weight room as a child," Jeremy says. "His discipline and love for the weights becaue a part of my life at a very young age."
That love stayed with Jeremy through high school, where he became a standout linebacker at Whitney High and earned an all-league honors despite playing his senior season with a bulging disc in his neck and lower back. A handful of colleges came calling, but the injury and a desire to focus on getting an education meant the end of Jeremy's playing days.
One thing that didn't end was Jeremy's competiveness. It's what drew him to the bodybuilding stage at the age of 17, where he won the Overall title in the Teen division at the 2010 Contra Costa Championships.
"That's when I realized this was my calling, Jeremy says. "There was no better feeling than achieving something that you pour your heart and soul into day after day, week after week, month after month, and year after year."
After three years as a bodybuilder, Jeremy decided to make the transition to the relatively new Men's Physique division for the 2012 season. There, he was able to take his career to an entirely new level by running off four straight Overall wins – capped with a victory at the NPC Junior USA Championships, where he gained entry into the IFBB Professional League.
His success didn't stop there. One month later, Jeremy made it five wins in a row by claiming top honors in his first-ever professional competition at the Greater Gulf States. In the process, he qualified to stand toe-to-toe with the best in the world at the Men's Physique Showdown at Joe Weider's Olympia Weekend.
"I set out eight months ago—when I crossed over to physique—with intentions of competing in the first Men's Physique Olympia Showdown, and now that it is finally happening leaves me in astonishment of my personal ability to achieve whatever I set my mind to," Buendia says. "The only person that can stop me is myself – and that's not going to happen, at least not for a very long time."