Spartan Strong Master Trainer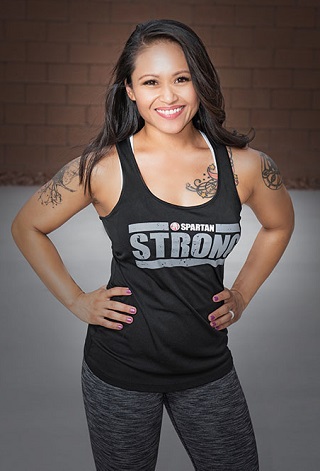 Taught by Johanna Littlejohn, Spartan Strong is an innovative workout combining variable intensity resistance training using the Spartan Pancake, bodyweight moves, dynamic stretching, and cardio-focused drills. In this class–inspired by Spartan Race–participants will conquer mind and body challenges and leave empowered to overcome any obstacle they face on or off the course.
Johanna is a NASM-Certified Personal Trainer and AFAA-Certified Group Fitness Instructor. From Las Vegas, NV, she teaches a variety of group fitness formats. Recently introduced to Spartan Race, Johanna earned her first Trifecta in 2018. You can find her teaching Spartan Strong in the Las Vegas valley, and see her at Spartan Race venues dotting the West Coast. To get in contact with Johanna or learn more about Spartan Strong, email spartanstrong@spartan.com.