Former IronMan Magazine Publisher, Bodybuilder, Photographer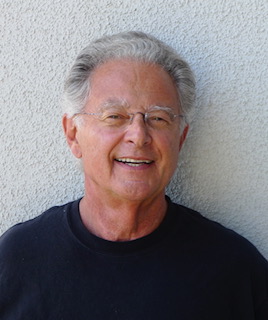 I saw my first copy of Iron Man Magazine in 1956. I was 14 years old and immediately consumed by the need to be bigger and stronger. I borrowed a barbell set from my uncle, built a bench and persuaded a friend of mine to work out with me in my garage. I was on my way.
My first major event promotion was a co-production with Bill Pearl—the 1970 AAU Mr. America Contest, which was held in Culver City, California
By 1979 I was working with Joe Weider as a photographer and writer, but I continued to produce/promote contests. In 1980 I promoted my first IFBB Grand Prix event in Santa Monica, California.
In 1986 Michael Neveux and I left The Weider Group and purchased Iron Man Magazine on its 50th anniversary from its founders, Peary and Mabel Rader. We transformed Iron Man into a focused bodybuilding magazine and increased its frequency from bi-monthly to 12 issues per year.
By 1990 we brought IFBB pro bodybuilding back to Southern California in the form of the Iron Man Invitational. Following Jim Lorimer's lead, we added an Expo to that pro bodybuilding event, and today the FitExpo is second only to the Arnold Sports Weekend in attendance.