Producer, Director, Writer The Perfect Physique Docudrama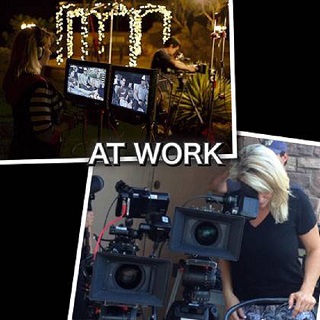 Kandice produced her first film at the early age of 18 and became the youngest female producer ever in Hollywood. She produced films that were released by New Line Cinema, HBO, Artisan, Pioneer Entertainment and USA Network. The same year George Clooney won VSDA's Video Man of the Year, Kandice's film Diary of a Serial Killer won Best Direct-to-Video of the Year from an Independent Studio. Needless to say, she was in good company. Kandice blazed a trail and started her own production and foreign sales company which financed more than $15m for her own films. She's worked with the likes of Dennis Hopper, Mickey Rourke, Michael Madsen, Ice-T, Eric Roberts, Angie Everhart and Gary Busey to name a few. An acclaimed producer, Kandice has a reputation of being passionate yet tough.
After 15 years and eight films, Kandice left L.A. and relocated to Arizona to be with family and take a hiatus. She produced a women's event that benefited breast cancer research which her Mother was later diagnosed with and beat.
Known to have an eye for success, Kandice came back after this charitable hiatus with her passion project, a film that would rock the fitness industry, the ground breaking docudrama entitled, The Perfect Physique about the world's top fitness models and IFBB Men's Physique Pro athletes. It was the first film to go beyond the muscle to educate, motivate and inspire through compelling stories of overcoming adversity to reach the top. Kandice received rave reviews for the real and raw approach she took with the film and is now putting her vision to the film's spinoff, The Perfect Physique Series which she will produce and direct once again and is slated to shoot in May 2016 with a Spring 2017 release. Her original content series is being distributed by one of the top digital platforms in the world.