Founder, b_inspired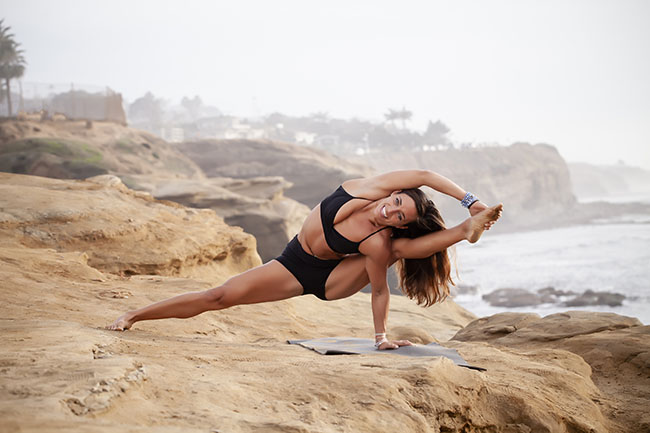 Katie B Happyy has always taken inner transformation seriously. With her BA in International Conflict Resolution (Ni Hao, Ma?) to her Master Yoga/Fitness Certifications (Namaste') her global company has changed thousands of lives. b inspired, LLC & 501(c)3 helps you rediscover your power. From life-changing Self-Venture Int'l Retreats to online classes, the b_inspired team helps you align up to your clarity in your calling.
Katie has appeared on NBC, CBS, featured in Shape Magazine in addition to being an international Lululemon Model / Ambassador and has taught at festivals including Wanderlust, International Yoga Festival in India and The One Love Movement. Through her b_inspired courses hosted in India, Mexico, Costa Rica, Cuba, Italy, Spain, China, Colombia and beyond Katie B challenges thousands to awaken a deeper part of their spirit.
The fire in Katie B's spirit took a giant pause when she woke up in 2015 with Bells Palsy, and the right side of her face was paralyzed. In a 2016 featured article in the San Diego Reader, we learn how Katie B gave up definitions of societal normal beauty and workouts for the physical body for work in finding the depth of the soul, not just skin deep.
"Do you know what it feels like to be seen? It feels like you've just fallen in love with 30 people at the same time. To all the souls in this seminar: who lifted me, filled me, inspired me, engaged me, challenged me, pushed me, made me laugh, brought me joy, held me when I cried. Thank you. Thank you. Thank you. Your truth, grace, beauty, grit, and raw power is a gift for which I will never have sufficient words."
-b_inspired self-venture seminar alumni