TV Personality, Trainer & Diesel Builder
1 Mission Nutrition Booth #1541
Ask Me Anything! – AREA "M", Saturday 2:00 PM – 2:30 PM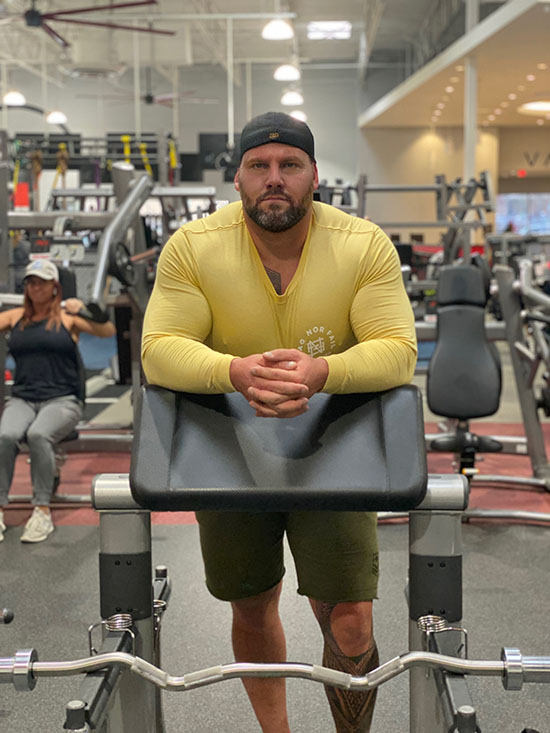 Diesel, weight lifting, God and family, and this beautiful country that's all that matters!
The Muscle grew up in Utah, and says that his greatest loves are "football, diesel trucks, God, my family and this great country." The master at finding rare parts, The Muscle comes from a family of diesel fanatics. The second he drove a diesel truck he fell in love and has been building them ever since. He met Heavy D a few years ago through friends and decided to join him and Redbeard on "this crazy journey into the diesel world." They are not only in business together, but they are also great friends.
In addition to his work at DieselSellerz, The Muscle has been in the fitness industry for as long as he can remember. He has been a personal trainer to over 2,500 people, and loves to help people achieve their fitness goals. He credits his late father with teaching him how to work hard and work smart. The Muscle is proud of his business successes, but even prouder of "my beautiful wife and two beautiful daughters." Known for his strong opinions and drive, he says that he lives by one motto: "You can have or do anything you want in life if you put your mind to it." And of course, he is a proud beard grower and member of the House of Mane!!