International Fitness Cover Model MRI Athlete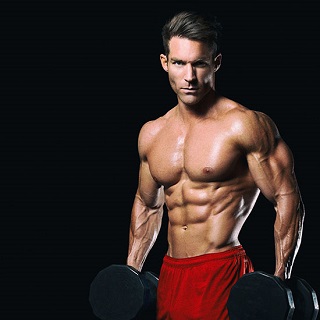 Kyle Clarke is a former US Army Captain who has been on the cover of over 50 national fitness magazines, including Muscle & Fitness, Iron Man, Inside Fitness, and many more. He can be seen in films such as Transformers 3 and Mansion of Blood, and also in the tv show Shameless. He is the face of the video game RAGE and was featured on billboards across every major city in the U.S. Kyle is the major signed athlete of MRI Performance and makes appearances at fitness shows regularly. He will also be one of the leads in a reality tv show on E! Network airing mid-2017.
He was born and raised in Las Vegas, NV and graduated Salutatorian from Chaparral HS. He received a full ride scholarship by the U.S. Army to attend Washington University in St. Louis, MO, where he earned his Bachelors of Science Degree in Civil Engineering. He then served our country as a Combat Engineer Officer in the Army for five years where he lived in Missouri, Georgia, South Korea, Washington, and California. Some of his job opportunities included Senior Battalion Intelligence Officer, Engineer Platoon Leader, Land Development Engineer, Executive Officer to a Regimental Headquarters, and the Commander of a Cavalry Unit.
Appearance courtesy of:
www.mri-performance.com