Kabuki Strength Assistant Head Coach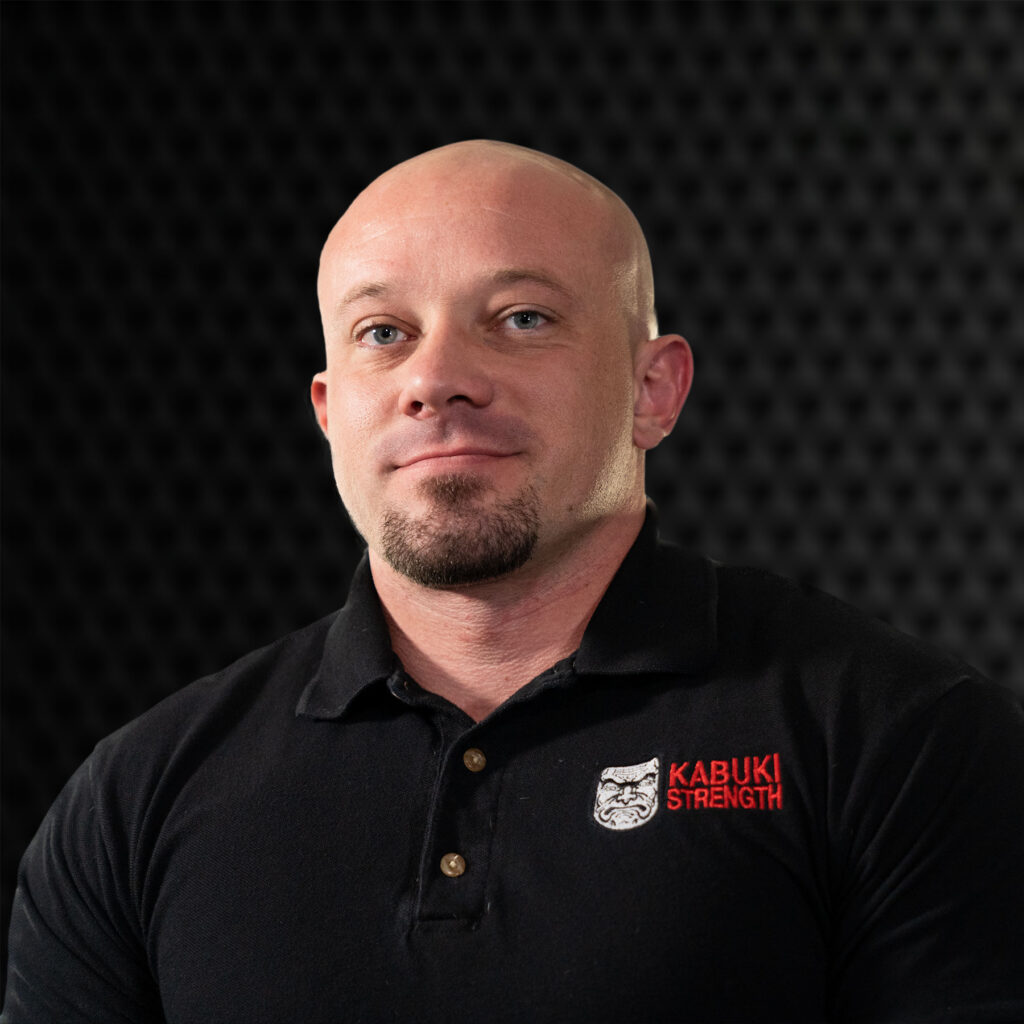 Hi, my name is Kyle Young. I am the head coach of Kabuki Strength and the Team USA head coach for the USPA!
I started with Kabuki Strength as an athlete over 7 years ago. During that time I was running commercial gyms and CrossFit gyms, where I had my first powerlifting team. I spent many years teaching personal trainers how to have more success in the gym. This carried over to my job and career when I joined kabuki coaching and education full-time! I now get the honor of representing Kabuki Strength all over the world. When not traveling to local, national, or world events, I am traveling to seminars, where we get to teach athletes and coaches how to live better through strength!
My athletic career is two-fold; lifting and fighting, my true passions. I have lifted competitively for over 10 years balancing alongside an extensive martial arts career. Competing in the 165-220 weight class raw, single ply, and multiply. I have a black belt in MPD and have trained in: kickboxing, boxing, BJJ, weapons fighting, and MMA. This was and is all while attempting to be the best powerlifter possible and smash as many records as I can!
My coaching career is diverse over the years as well, giving me a very wide base to help people achieve their best. I have taught countless hours of powerlifting, strong man, martial arts, kickboxing, CrossFit, along with MMA strength and conditioning. In powerlifting, I have coached many beginner lifters, all the way up to countless national, world record, and all-time world record holders.
Seminar Schedule
Saturday, January 14 | Seminar Stage @ 11:00 am
"How to Optimize your Squat" Powerlifting Seminar by Head Coach/Educator Kyle Young, Kabuki Strength
The key mechanics, torso, feet and hips
Common faults
Common fixes
Best accessory movements
Q and A
Sunday, January 15 | Seminar Stage @ 11:00 am
"Understating your Shoulders to Maximize your Bench" by Head Coach/Educator Kyle Young, Kabuki Strength
Upper back function in pressing mechanics
Depression or Retraction
Optimizing positions
Common Facts
•Kabuki Strength Assistant Head Coach
•USPA Team USA Head Coach

•Powerlifter
Black Belt
Appearance courtesy of: