Calisthenics Athlete and Personal Trainer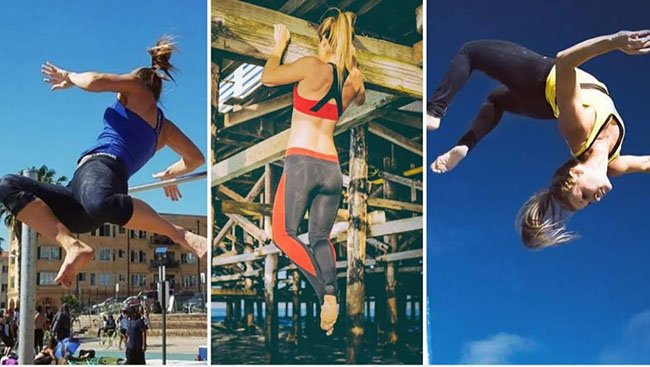 It was in the summer of 2007, working at a weight loss camp where Laura fell in love with helping people change their lives through health and fitness. As a personal trainer with 10 years of experience in San Diego, CA she has encouraged people to always make time for those active hobbies that keep us moving and in a state of joy. Core beliefs she tries to convey to clients are that living an active lifestyle to mantain a capable and functional body is just as important as our outward appearance.
Laura has also worked hard to combat the childhood obesity epidemic as both a counselor and manager of an obesity prevention outreach program.