NPC Figure Competitor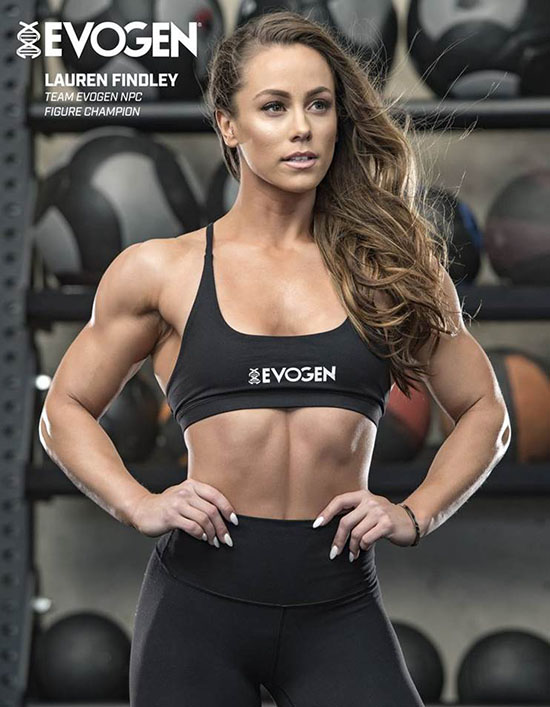 Team Evogen couldn't be prouder of its rising star Lauren Findley. This past June she competed in the NPC South Jersey Championships and brought home not only a win in her class, but also the over win for figure across all classes. Lauren brought a balance of great lines, symmetry, and aesthetics to the stage.
Even better, she was able to achieve victory in her first competition under the guidance of master physique coach and Evogen CEO Hany "the Pro Creator" Rambod. These days Hany has cut down his massive client base to focus on a handful of elite physique athletes and promising up-and-comers like Lauren. With hard work and consistency, Lauren brought an amazing overall look to the stage under his watchful eye.
Lauren had been a disciplined athlete long before she become a national level Figure Competitor. As a former D1 college track star, Lauren's training doesn't just involve slinging around weights in the gym; she often enjoys brutal HIIT workouts at the track. Stay tuned as Evogen ramps up her training for her next competition.