Vegan Bodybuilder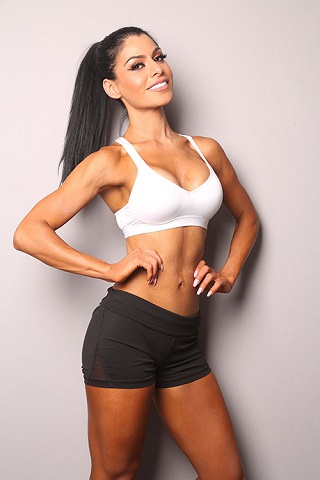 Lilian D. Aguilar is originally from Sonora, Mexico. In 2003 she moved to Las Vegas, NV with her parents and siblings where they currently reside. Lilian graduated from the College of Southern Nevada with an Associate of Science Degree. She is a certified Online Fitness Coach, Personal Trainer, Plant-Based Nutritionist and a Complete Health Improvement Program (CHIP) facilitator.
In 2001, Lilian became vegan after volunteering in an animal shelter where she became aware about the immense suffrage that animals have to go through in order to become products and food. She became vegan for ethical reasons but became aware of the health benefits almost immediately after effortlessly dropping over 50 lbs, eliminating her signs of depression and clearing her chronic face and body acne within just a few months after transitioning to a plant based diet.
From a very young age Lilian has had a love and passion for helping animals and for helping others transition to a plant based diet. At the age of 15 she organized a petition around her neighborhood after realizing that the only plant based options were french fries and potato chips and was able to obtain vegan meal options in her high school cafeteria. Now, after 16 years of being vegan she hopes to continue to inspire and help others transition to a healthy plant based lifestyle by spreading awareness of the vegan message.
As an ex beauty queen and philanthropist she has had the opportunity to speak up for other topics as well. Lilian has been a spokeswoman for the Women In Need Foundation since 2011 where she has been able to help raise awareness about domestic violence issues and participated in the Christmas For Kids campaign in Shenzhen China's orphanage for children with disabilities. She was the first latina to win the title of Ms. U.S.A. Globe in 2012 and placed top 15 in the international stage in 2013. Now, Lilian has entered the bodybuilding world to showcase that you can build a fit and firm physique on a vegan diet. Lilian placed fifth her first NPC Bikini competition in November 2017 and is currently preparing for the 2018 season where she hopes to inspire other athletes to give plants a chance!