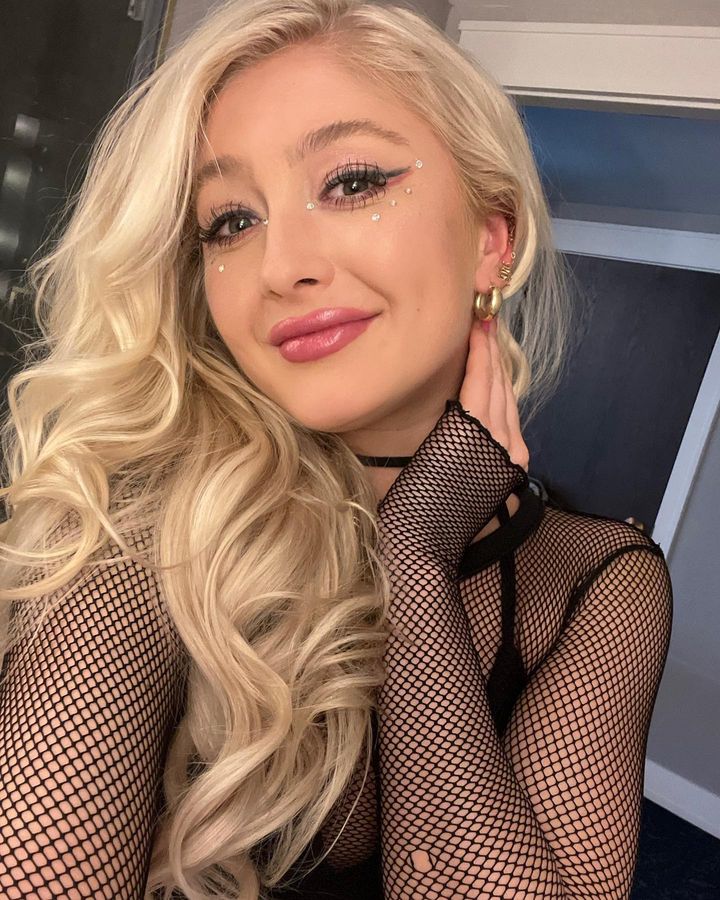 Marissa Heart has been in the industry for almost 2 decades dancing, acting, singing, and choreographing.  Marissa is one of the industry's most sought after heels choreographers and teachers. With over 700K followers and subscribers, Marissa's talent, style, passion for dance, and teaching shines through and her heels videos have amassed over 25 MILLION Views and counting. Marissa has created her own brand, Heartbreak Heels, where she choreographs, teaches classes, holds workshops, and created her group Marissa & The Heartbreakers.  Heartbreak Heels was created to empower individuals all over the world.
Marissa choreographed and competed for Marissa & The Heartbreakers on Season 2 of NBC's World Of Dance.  Marissa & The Heartbreakers have traveled to Chicago to open up Tony Robin's "Unleash The Power Within" seminar and to Shanghai to perform in Dolce & Gabbana's fashion show. PLUS, Marissa has choreographed for brands such as SHEIN and Skechers, and has also choreographed music videos, one of which premiered on Bravo's "Vanderpump Rules" by artist Scheana Marie.Marissa was also a part of NBC's Hairspray Live! as Tammy, one of the Nicest Kids In Town and played Tara, a strong supporting role in the feature film "Breaking Through" that was executive produced by John Legend.
Marissa has danced for artists such as Kanye West, Justin Bieber, Lady Gaga, Chris Brown, Christina Aguilera, Katy Perry, Michael Jackson, Nick Jonas, and Jennifer Lopez to name a few. She's also worked on shows such as Glee, The Voice, Crazy Ex-Girlfriend, Grammys, Billboard Awards, American Music Awards, and some other great shows as well.  
Marissa is currently PLAYGROUND LA's most popular heels instructor with weekly sold out classes.  Her goal is to inspire people to fully express themselves unapologetically. Marissa is passionate about empowering people through dance and wanting anyone who takes her classes to feel their most confident, beautiful, and empowered self.
Appearance courtesy of: