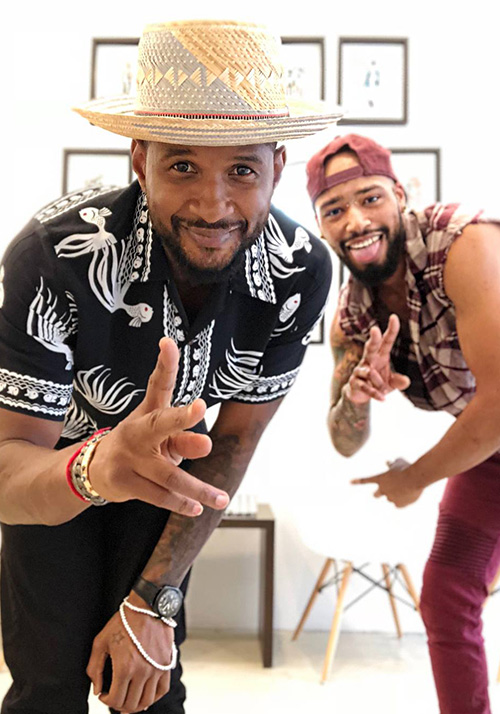 Mehdi Rezig, Josh White's life and business partner, moved from Switzerland to California after graduating from college. He has been a pet lover / owner ever since he was a child. Mehdi quickly saw the obvious love and talent Josh possessed both as a groomer and a dog owner, so he encouraged Josh to pursue his dreams. Being an entrepreneur, and holding a Masters in Finance, Mehdi applied his business skills to establish Dogue so he and Josh could build their brand together.
​
About Dogue
We offer a unique, high end salon experience to you and your four legged best friend. As a full service Spa, our main goal is to provide the highest level of excellence when styling your dog, starting with premium shampoo and conditioner. Each dog is given a thorough consult by one of our stylists to assure the best results, allowing our artists to connect with both you and your dog. By the end of the consult, your stylist will recommend what's best for your pet so that he can feel, look and smell his/her best.
​
Dogue currently carries exclusive dog apparel pieces from Barks First Avenue, a variety of one of a kind premium chews and treats, and will soon launch its own signature dog apparel and accessory line.
Visit Dogue at: https://www.doguespa.net