3rd degree Black Belt, Combat Base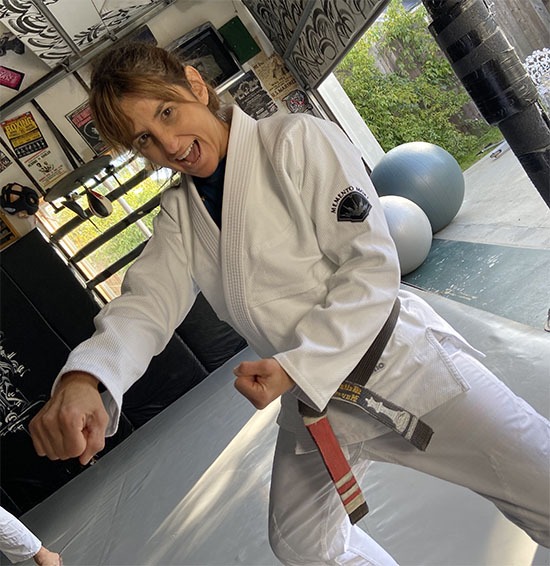 3rd degree Black Belt instructor and operations manager for Combat Base Club, MAGIKimono, and Chris Haueter Art. Teacher by nature. Co-star in the Combat Base Club series. Wife of Chris Haueter. Former IBJJF competitor and cheerleader. Loves to sing, dance, and have a good time on the mat. Enjoys staying fit for Jiu Jitsu. Mother of two spunky Haueter children, a dog named Sweet Pea, a cat named Optimus Prime and a tortoise named Shellee.
Check out Melissa at The Training Camp!
The discount code is FitnessExpo10 for 10% off any merchandise on the CombatBase website. We have hats, beanies, shirts, gis, patches, and hoodies.