Workout & Win with Nicole on Saturday and Sunday in the Celebrity Bootcamp at the GTZ Stage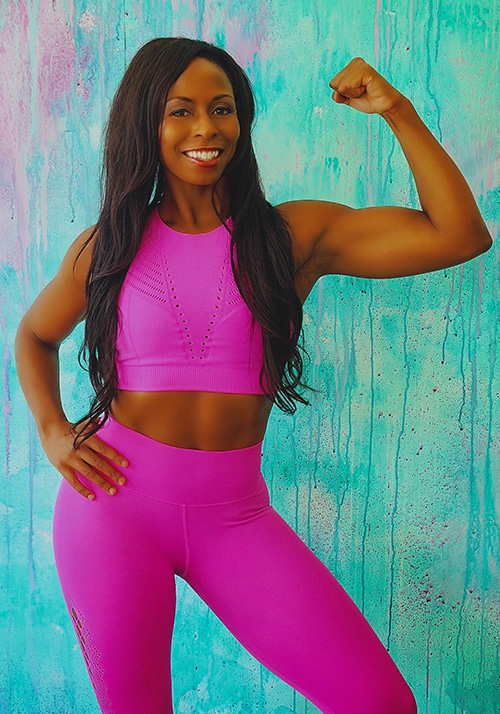 Nicole Steen is one of Hollywood's foremost leading fitness experts and celebrity trainers. She is founder of NICOLE STEEN FITNESS where she motivates her growing clientele to achieve and surpass their wellness and fitness goals. As an international brand Nicole was recently featured in Parents Magazine, Self Magazine, and Japan's GLITTER MAGAZINE as the Top Ten Things To Do While in L.A. Nicole began her career as a professional dancer, traveling the world with her fire dancing skills.
She is a regular on KTLA's Morning News and Fox's Good Day L.A. Nicole lends her fitness expertise on a myriad of fitness sites including Beachbody, Weight Watchers, PopSugar Fitness, GymRa amongst others. Nicole's music video credits include; Snoop Dogg, Rihanna, Becky G., Chris Brown and more. She is a University of Southern California and Pepperdine University graduate with a Masters degree in Clinical Psychology. Nicole has been in the fitness industry for over a decade and has earned a number of certifications such as AFAA and ACE.
She teaches a variety of formats which include dance, Zumba, Buns Of Steen® booty toning, Tone N Twerk, barre, sculpt, HIIT, and kickboxing! This former USC Song Girl brings her cheerleading spirit into all of her high energy classes and believes in the philosophy of 'Let's all win'
Website: www.nicolesteenfitness.com
IG @NicoleSteenFitness
Youtube @NicoleSteenFitness
TikTok @NicoleSteenFitness
facebook @NicoleSteenFitness