Personal Trainer, Strength Coach, Fitness Educator and Author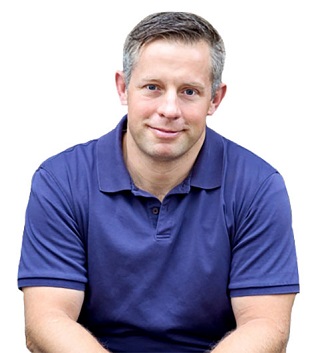 Pete McCall is the host of the All About Fitness podcast, personal trainer, strength coach, fitness educator and author.
Frequently quoted as a fitness expert in publications such as The Washington Post, The Wall Street Journal, U-T San Diego, Time, Men's Fitness, SELF, Glamour, US News & World Report and Shape Magazine Pete is a sought-after media resource for accurate, in-depth insight on how to get results from exercise. Besides working with individual clients and teaching group fitness classes Pete has more than a decade of experience educating personal trainers around the world including teaching for both the American Council on Exercise (ACE) and the National Academy of Sports Medicine (NASM). Pete's personal philosophy is that fitness is, "Having the ability to do what you want to do when you want to do it."
Former Exercise Physiologist for ACE where he helped create the Integrated Fitness Training Model (ACE IFT(TM) Model), write the ACE Personal Trainer Manual textbook, created the Metabolic Conditioning, Movement-based Training and Youth Fitness education workshops as well as creating and delivering both live and online education programs.
A Master Trainer for Core Health & Fitness (Nautilus, Stairmaster, Star Trac and Schwinn Fitness), an education consultant and blogger with ACE, a blogger and content contributor to 24Life – the online magazine of 24 Hour Fitness, an online educator for NASM, an adjunct faculty in exercise science at both Mesa Community College and San Diego State University and a group fitness instructor for both Equinox and the YMCA.