Bollywood and Celebrity Dance Choreographer from Mumbai, India
Based in New York and Miami
Artistic Director – BollyJazz / IKIGAIUSA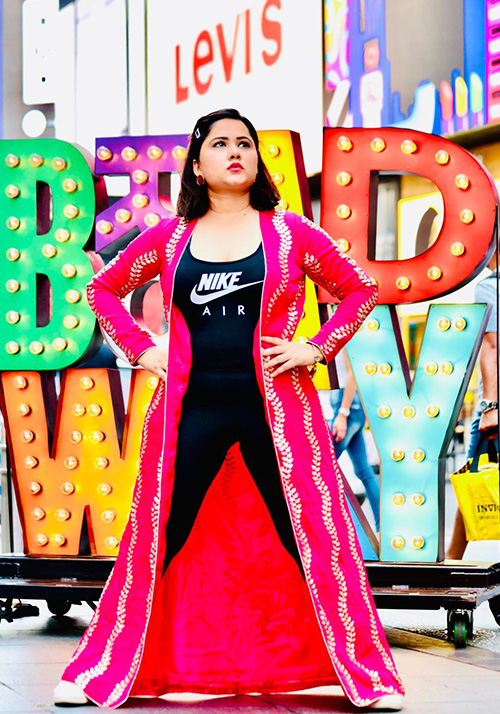 Pooja Uberoi is an internationally known Bollywood choreographer and director who has created Bollywood Musicals in India and Israel. Pooja was born and raised in India and has been an assistant on many Bollywood films in Mumbai, India. She has been a celebrity trainer for many Bollywood live show actor and some of the biggest Bollywood actors and actresses in Mumbai, India.
She currently shuttles between New York based and Miami and the founder of IKIGAI USA that works with artists and dancers across the globe to spread the movement of Bollywood Dance and Indian Culture. Pooja has been running dance company in New York for 5 years now and currently expanding her art to Miami, Florida. She has been a pioneer in encouraging Broadway themed musicals in India and worked on some of the biggest Bollywood and Kids musicals such as Sesame Street, India and Reebok Bootylicious on NDTV. Pooja has travelled and worked in South Africa, Israel, Canada and Puerto Rico with many Bollywood Musicals.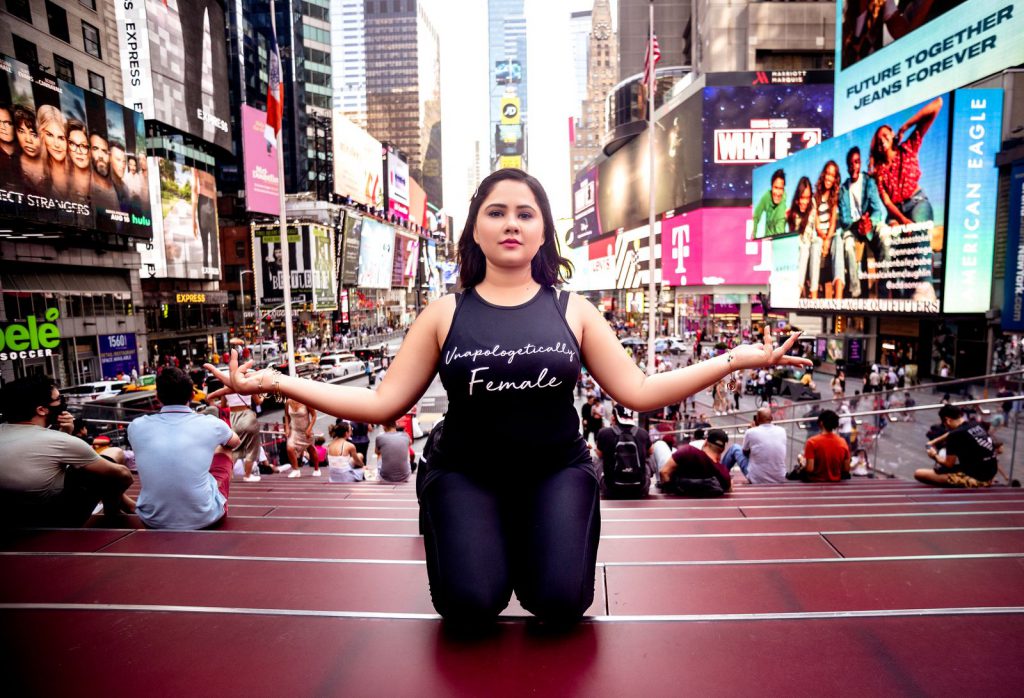 Since paving her professional Career her work has been known as a blend of her deep rooted cultural influences and Theatrical prowess. She was responsible to bring Indian cultural dance show Beyond Bollywood to Dollywood Parks and her company become the only Bollywood company to Perform with Dolly Parton. She has been blending diversity and connecting people of all backgrounds with her work. Pooja Uberoi is a certified Zumba® Instructor and a 200 HR certified Yoga teacher by Yoga Alliance. Pooja is also on the board of MAIACA, Florida. She is also the founder and Host of Diwali, Miami and on the panel of teachers for Cafe Namaste, Miami.
She has been awarded the ICAT Scholarship for community action by Gibney Dance and actively teaches domestic abuse victims with Sanctuary for families.. She has also recently finished her degree from the Summer Institute in using art as activism. Pooja is the president of New York City Dance Week that aims to bring out the diversity of Dance in New York City. The festival has been running for over 14 years in NYC
Pooja is also a Volunteer, Donor and partner on many programs with the Chapman Partnership in Miami and aims to share her culture with everyone including the Homeless.
You can find Pooja in the Group Training Zone. Workout with her on Sunday
BollyJazz by Pooja
BollyJazz is taught by Pooja Uberoi who combines her influences from her Indian heritage with 20 years experience in the dance and fitness industry to create an exotic and unique high-energy calorie-burning cultural dance experience, that will utilize all the muscles in your body. Traditional Bollywood beats set the tone for the warm up and breaking down the moves, and popular Indian movie tracks are used for the dance jam section– where you'll be sure to get a full body workout.