Renowned Daughter of UFC Creator Granddaughter of Gracie Jiu-Jitsu Founder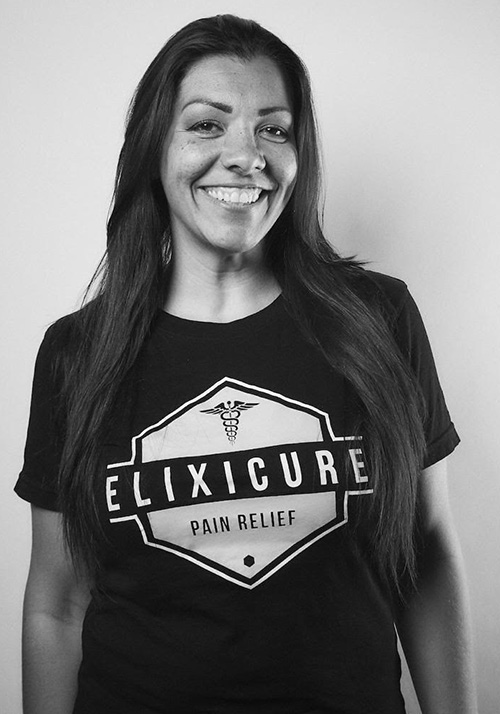 Originally posted in Sports Illustrated: January 26, 2012.
Mixed martial arts courses through Rose Gracie's veins.
In 1993, her father, Rorion, created the Ultimate Fighting Championship, which introduced the sport to the United States. Rorion modeled the UFC after his father Helio's iconic "anything goes" fights in Brazil, which filled soccer stadiums in the 1930s.
Today, Gracie Jiu-Jitsu, an offset of Brazilian jiu-jitsu originated by Helio to emphasize leverage over power, is a building block of every fighter, from UFC champion on down to regional amateur.
This weekend, Rose will tap back into her roots with a dramatic overhaul of the Gracie U.S. Nationals, a jiu-jitsu tournament that attracts some of the world's top competitors to the Los Angeles Convention Center.
The Gracie Nationals, now in its fifth year and a part of the Los Angeles Fitness Expo, offers gi and no-gi jiu-jitsu competition for participants in brackets determined by age (4 years old and up) and belt level (white to black).
In the past, the Nationals used a standard scoring system, with referees and table judges awarding points to competitors as they completed certain moves to advance past their opponents during matches. This year, the Nationals will be different: the points system has been discarded, meaning the only way a competitor can win a match and advance on to the next round is to submit their opponent during their allotted 15-minute period. (A fighter can win their entire division in one match if they're the only one to get a submission in it).
No tap, no win. That's the way her grandfather Helio did it 80 years ago, Rose said, when he used Gracie Jiu-jitsu to submit boxers, judokas and wrestlers.
"Today's tournaments aren't what my grandfather envisioned," she said. "There's so many rules that it takes away from the actual art of jiu-jitsu. We don't see many submissions. We see cheating, we see decisions made by a referee."
Cheating in jiu-jitsu, Rose said, comes in many forms.
"[A competitor] will earn a point, then hold for the entire match so they can win with that one little advantage they got at the start," Rose said. "That's not jiu-jitsu. That's cheating." Another concern has been performance-enhancing drugs. In response, the Nationals will begin urine testing all winners this year. If a medalist's sample comes back positive for any PED, their title will be revoked.
"Unfortunately, jiu-jitsu practitioners have taken it to whole different level by taking drugs to get an advantage over other competitors," Rose said. "It's not acceptable in our philosophy of what jiu-jitsu is. The entire Gracie philosophy to pass onto other people is exactly that — the most natural, the most pure form of self-defense and way of life."
These are bold moves that have already reverberated through the jiu-jitsu community, a group that has grown exponentially alongside MMA since the 1990s.
Rose acknowledges that institutionalizing submission-only matches and drug testing has already diminished attendances numbers. Last year, the two-day tournament hosted 735 competitors (253 of them children) to the 500 who will compete this Saturday and Sunday.
"It's a smaller number than last year, but I'm happy with it," Gracie said. "I'm doing the right thing. I believe in it and I'm going to stick with it no matter what happens."
Like many of her esteemed family members, Rose possesses unwavering conviction for her lineage. In Brazil, jiu-jitsu is a cherished pastime and the Gracies are likened to a royal family of sorts. Brazilian jiu-jitsu isn't nearly as streamlined in America, though the UFC-launching Gracies are given ultimate credit for its heightened profile stateside.
Carrying the Gracie name opens doors, acknowledges Rose, though the 36-year-old mother of three said that the family's patriarchal ways makes it more difficult for its female members to use it.
"You do not get a lucky number when you're born a woman in this family," Rose said. "It's very hard. It's always about the boys, to the point where you'll walk into a family picture and they'll say, 'No, no, just the boys.'"
When you're born male into the Gracie family, your future path is all but decided. The son of a Gracie walks onto the mats as soon as he's old enough and learns the family trade. Competition is not a requirement, though it's certainly an acceptable and encouraged option. Gracie women also train, but very few graduate to competitive levels. Only two female Gracies so far — Rose's cousins, Kyra, a black belt, and Karina, a brown belt — have participated in jiu-jitsu competitively.
"I learned the basic [jiu-jitsu] but I come from a very macho family," Rose said. "My grandfather's favorite quote was, 'A woman should heat up her stomach at the oven and cool it off in the sink.' That's his belief. Helio Gracie's philosophy was a woman shouldn't work outside the home. It's a really outdated way of thinking."
Coming up in the Gracie family wasn't easy for Rose, who was naturally smart and outspoken. She loved her family's jiu-jitsu, but wasn't a competitor. Rose said she struggled to find her place and calling, but considers herself one of the lucky ones.
"I got a lot of support from my grandfathers, on both sides actually," Rose said. "I had a lot of good male influences. My uncle Carlson had a major impact on my life. I was always expected to do well in my life, but I was also encouraged as well."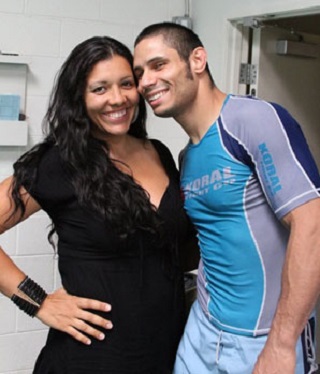 Rose's path became clearer seven years ago when she met her future husband and professional fighter, Javier Vazquez, at a friend's birthday party. Rose asked Vazquez, a black belt under a Gracie affiliate Rodrigo Medeiros, out on a date and discovered that they shared the same views about the dilution of her family's art over the last few years.
They were married shortly after and have two daughters, ages 4 and 5, in addition to Rose's 14-year-old daughter from a previous relationship.
Five years ago, with her husband's support, Rose launched the Gracie Nationals in Los Angeles to honor and help keep her family's legendary history alive.
"She wanted to be around jiu-jitsu," Vazquez said, "and she knew everybody and had all of the connections. She had to put two and two together, and figure out where she belonged."
Slowly, Rose said she's started to find the sense of belonging she searched for among a legendary dynasty full of notable relatives.
"It was like, 'She's a child and then she's a woman,' and then all of a sudden it's like, 'Oh, OK. She's doing this. OK I got it. This is something respectable,'" Rose said. "Now, finally, I'm almost 40 years old and I'm finally getting recognition from family members that I'm doing a good job."
Vazquez, who owns Gracie Jiu-Jitsu Rancho in Rancho Cucamonga, Calif., where he also teaches, encouraged Rose to implement the submission-only guidelines the Nationals will utilize this weekend.
"Everybody went crazy when she announced the new rules because a competitor can't advance to the next round without a submission and what if nobody gets a submission and advances, but that's the point," Vazquez said. "Knowing these new rules, competitors will come in looking for the submission. We're really looking to change the mentality, the mindset, and bring back the principles that were taught from the beginning; energy conservation, natural movement and patience."
Rose and Vazquez, who's been a professional fighter since 1998, are hoping the tournament's new guidelines will influence not only the perception of jiu-jitsu, but also its utilization in modern-day MMA.
"The way jit-jitsu is taught today, it's so far gone from its original intent that it's really unrecognizable," Vazquez said. "That's why you see so many amazing jiu-jitsu world champions go into MMA and get killed. How does that happen? Guys aren't working on punching defense, on closing the distance, on getting takedowns, on not getting hit. Because jiu-jitsu is now taught without these elements, guys are rolling for 10 to 12 years without getting hit. They have to break 12 years of habit."
Vazquez said teachers have forgotten that Gracie jiu-jitsu once blended striking and wrestling into its curriculum.
"Helio studied boxing. Carlson boxed. That was part of the training because they understood they could get hit," Vazquez said. "Now, they weren't learning to knock the guys out, but they were understanding the dangers that came from another style, so they could defeat the style. Somewhere along the line, jiu-jitsu instructors started teaching students to begin from their knees."
Vazquez said the new rules have been well received by his wife's family, some of whom don't publicly recognize competitive jiu-jitsu anymore because of the belief that it has diverged too far from Helio's art.
One of family critics has been Rose's own father, Rorion, who sold the UFC in 1995 because he believed the institution of rules (including time periods) killed the vision his own father had for Gracie Jiu-Jitsu among combative sports. Rorion has never attended the Gracie Nationals, though the tournament takes place only 15 minutes from his house.
"The competition now is very different," Rose said. "It's not even jiu-jitsu anymore. I understand his frustrations and feelings about it and I understand where he's coming from and respect it. [But] I changed the rules drastically this year and am now following my grandfather's jiu-jitsu philosophy."
Rorion, now 60 years old and mostly removed from jiu-jitsu and MMA events, might have added incentive to attend this year. His 4- and 5-year-old granddaughters will be making their competitive debuts at the Nationals this weekend, under the tutelage of their father, Vazquez.
"I want my daughters to train and compete. I think it's a great lifestyle," Rose said. "It's a different time. They're in a completely different system coming up. We're paving a different way for them now."