Fitness Model, Certified Personal Trainer & Nutritionist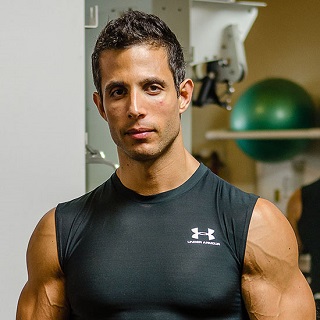 Sal was 14 years old when he touched his first weight and from that moment he was hooked. Growing up asthmatic, frequently sick and painfully skinny, Sal saw weightlifting as a way to change his body and his self-image. At age 18 his passion for the art and science of resistance training was so consuming that he decided to make it his profession and become a personal trainer. By 19 he was managing health clubs and by 22 he owned his own gym. After over 18 years as a personal trainer he has dedicated himself to bringing science and TRUTH to the fitness industry. Sal is also a dedicated father to a son and daughter.
Brandon has been a certified personal trainer & nutritionist for over 15 years. He has also served as a fitness model for Nike, Puma, Adidas, Men's Health, and other major brands. He started his following with a flip phone in his house giving workout advice and ended up building a following of over 2 million fans between his YouTube and Facebook pages. His videos have been viewed well over 100,000,000 times.