Celebrity Personal Fitness Trainer
Bodyweight! Arms/Abs/Legs/Butt
Sunday, 2:30 pm-3:00 pm, Group Training Zone
Booth #221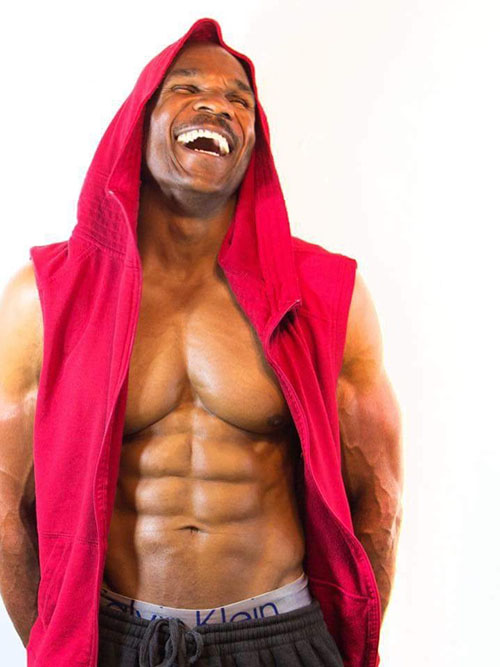 Simon Carter​ is a celebrity personal fitness trainer, most known for his work with Katherine McPhee, Jaime Camil, Julia Michaels, IDK, Julie Bowen, Katie Lowes, and the megastars of the Latin American entertainment world – Eugenio Derbez, Omar Chaparro, Mauricio Ochmann, Alessandra Rosaldo, Aislinn Derbez, Noel Schajris, and more. His clients have been featured in ​Men's Health​, ​Health​, ​People​, ​Univision​, and Simon has been featured on ​Million Dollar Listing Los Angeles​.
​Born and raised in the housing projects of New Haven, Connecticut, Simon started his fitness career as a young amateur boxer, winning consecutive Golden Glove, State, and National titles. He went on to receive his MBA and pursue a PhD in Exercise Science, and eventually moved to Los Angeles, starting his training career with nothing but a boxing bag in the park.
​Simon's premise is what he calls ​Therapeutic Fitness​. In this industry, his clients constantly come up against barriers, roadblocks, letdowns, and rejection. To combat this, and to keep his clients strong and prepared for anything, Simon uses fitness to work things out​- all anxiety, stress, depression, frustration, worry, doubt, and self-defeat. He uses his urban upbringing, boxing training, father's ministering, mother's grooming, and college education in every workout, creating a signature ​mental, emotional, and physical workout experience​ that words cannot describe.
​Simon's gym Further Than Fitness currently has two locations, Hollywood and North Hollywood, and Simon trains and does nutrition coaching with his celebrity clients at his gyms, in their homes, and on set.
You can find Simon in the Celebrity Bootcamp on Saturday at 11:30 a.m. along with Lita Lewis, Corey Calliet and Michael Douglass.