6X Award-winning Network Television/Radio Host, Internationally Published Author, Freelance Writer, Health & Food Healing Expert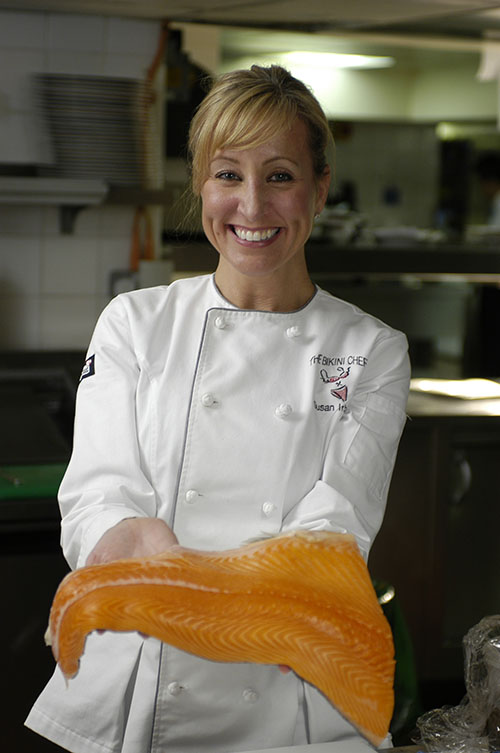 LIVE Sunday, November 15th, 10:00 am PST @ the Healthy Eating Kitchen
(available on-Demand starting November 16, 2020)
The Bikini Chef's Cooking Class & Wellness Discussion: Join Award-winning Author, TV and Radio Host, Susan Irby, popularly known as The Bikini Chef, for Live Virtual Hands-on Cooking Class and Wellness Discussion featuring 5 Ingredients for Every "Healthy" Dish and Inside the Healthy Pantry. Cooking is a BLAST when based on simple Techniques, Nutrition, and Flavor!
Certified in Food Healing and Fitness Nutrition, Susan Irby is one of the nation's foremost experts in food nutrition and recipe creation. An award-winning author, media personality, and public speaker, Susan holds a particular expertise in the areas of individualized nutrition programs and recipe development. Her 20+ years in the culinary industry include teaching basic cooking techniques, nutrition and wellness for the active lifestyle have earned Susan recognition as a leading healing food and specialized nutrition lifestyle expert empowering others to better understand their personal health needs and enjoy lasting lifestyle change through her trademark 3-prong approach to mindful healing, health and an active lifestyle.